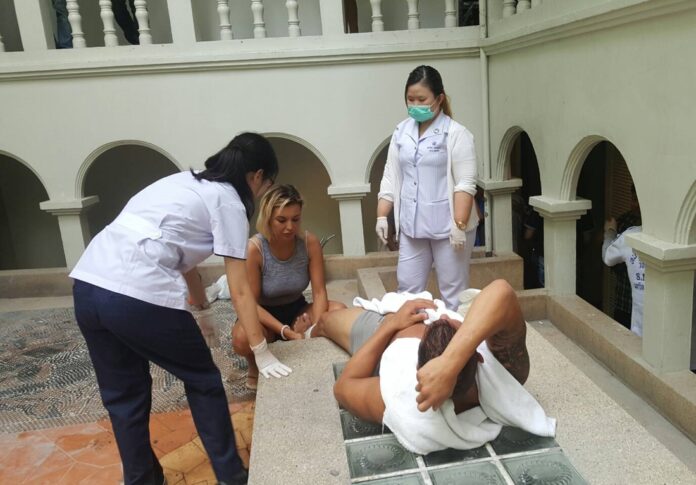 BANGKOK — A Canadian tourist leapt from a fifth floor balcony at a hotel in the popular backpacker district Thursday morning but walked away with minor injuries, police said.
Dale Patrick Weinmeyer, 36, appeared intoxicated when he jumped, according to Pitak Sitthikul, chief of the police station with jurisdiction over Khaosan Road, where D&D Inn is located.
"He could talk [to rescue workers]. His injuries weren't serious," Col. Pitak of Chanasongkram Police Station said. "He looked like he was intoxicated."
Weinmeyer jumped from a balcony on the fifth floor during a heated argument with his wife at around 10:30am, according to police. The tourist landed in the hotel's garden, which softened the impact.
Weinmeyer had no visible injuries and was able to walk away, according to a police report. He was taken to Vajira Hospital for examination.
Related stories:
Kiwi's Fatal Balcony Fall Near Khaosan Road Ruled Accidental