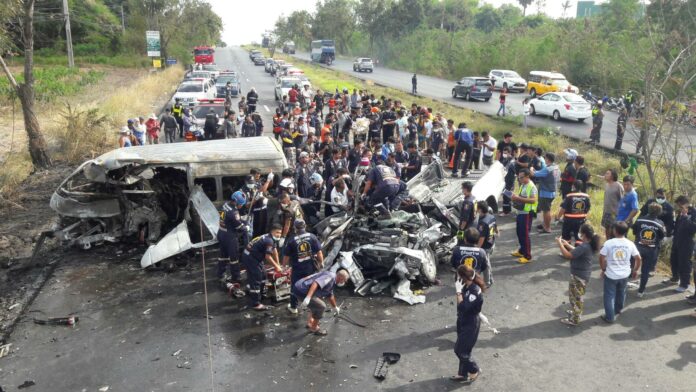 CHONBURI — Twenty-five people were killed Monday afternoon when a van and truck burst into flames after colliding in the Ban Bueng district of Chonburi province.
The van was traveling from Chanthaburi to Bangkok when it collided at about 2pm with the pickup on Highway No. 344. Both vehicles were engulfed in flames and 25 people died, including passengers and the driver of the van.
Bancha Pannum, a witness at the scene, said he saw the van drive through the median, across several lanes and crashed into the truck, which was also full of passengers.
Update: Anger, Anguish as Chonburi Wreck Victims Mourned
The Bangkok-bound van driver might have fallen asleep while driving, according to a preliminary police report.