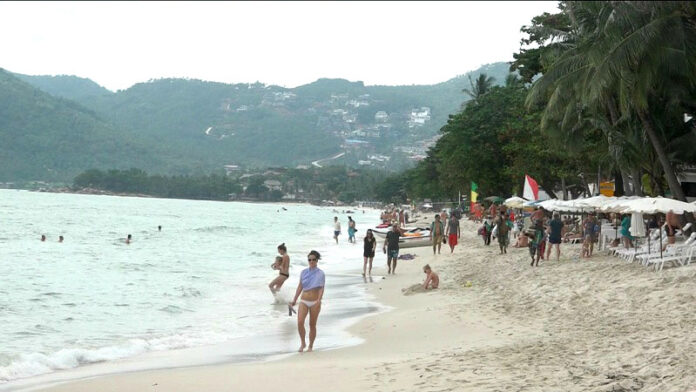 SAMUI — Samui beaches were back to life Thursday as severe flooding in the south started easing in some areas.
Water levels fell on average in all 12 southern provinces where heavy rains had caused flash floods for more than a week, killing 36 people and affecting more than one million residents.
The damage is now estimated at 22 billion baht. Forecasts for economic growth in the southern region economic have been revised down 2 percent for year, down from the 3.2 percent originally forecast by the University of the Thai Chamber of Commerce.
The flood affected agriculture and business, two key sectors in the south's economy. Tourism and transportation along with fishing, rubber production and palm oil plantations were damaged.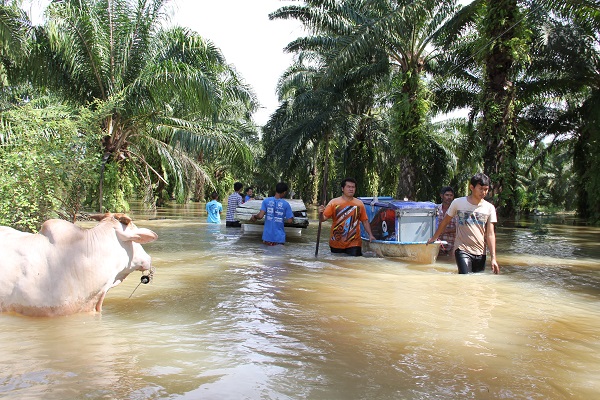 The Meteorological Department said Thursday the south should soon resume seasonal typical weather with water levels returning to normal.
They still have a way to go. The water stood two- to three-meters high in many provinces as of Thursday afternoon.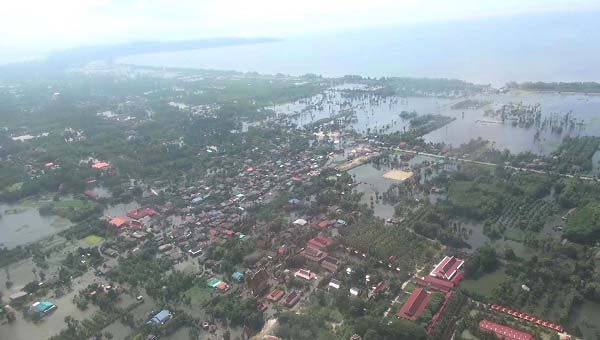 The southern railway remains cut off but service was extended further southward to the Thung Song station of Nakhon Si Thammarat province.
All public bus routes resumed operation with modified timetables. Most will leave earlier due to traffic congestion on affected roads.
Related stories:
More Flash Floods Expected as North-to-South Road Reopens
Young Girl Drowns in Southern Flooding, Surprise Storm Lashes Bangkok
Reform Assembly Members Donate 5,000 Baht Each to Aid Flood Relief Efforts
19 Die as Floods Continue to Submerge South