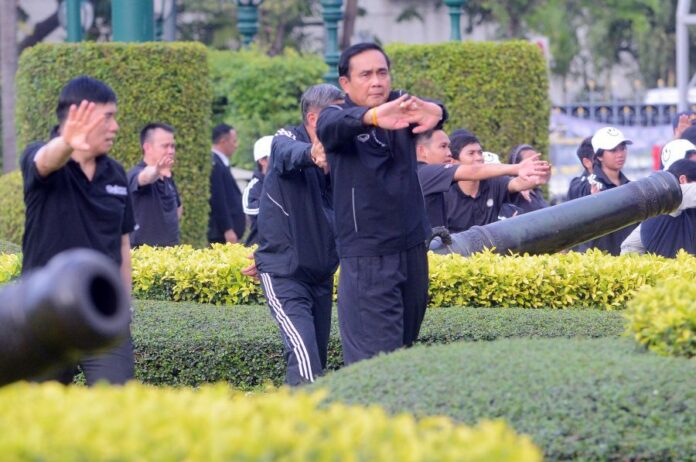 BANGKOK — The director of one of Bangkok's central districts died Thursday morning after fainting during a soccer game he organized for the military regime's Workout Wednesdays fitness policy.
Phra Nakhon Director Pramern Grairot fainted 20 minutes into a soccer game with other district officials at 2pm on Wednesday. He was taken to Vajira Hospital and died Thursday morning. He was 57.
"Pramern was a civil servant who did his duties to the fullest. Even with his important rank he worked till late without tiring," Deputy Bangkok Gov. Jakkapan Piwngarm said this morning at City Hall. "Losing him is a great loss to city government, and we will never forget him."
Civil servants in Pramern's office said ever since Gen. Prayuth's mandate for government workers to workout on Wednesdays started in November, Pramern had led them in exercises and sports such as soccer, badminton and aerobics without any apparent sign of illness.
Prayuth initiated the policy to improve the health and vitality of the bureaucracy. Critics have said it limits citizens' access to services on hump day.
After Pramern was hospitalized, government spokesman Sansern Keawkamnerd said Gen. Prayuth had expressed his concern with a vase of flowers.
Bangkok Gov. Aswin Kwanmuang said this morning at Vajira Hospital that civil servants should get an annual health check, and that medical staff would advise on the best workout methods for Workout Wednesdays.
"Everyone should know their own health and the limits of how much they can exercise," Aswin said. "Gen. Prayuth's mandate of exercising to strengthen bodies doesn't determine how much exercise should be done, because everyone should look at their own capabilities."
Pramern was set to retire in 2020. Before working in Phra Nakhon district administration, he was a tourism developer in the Culture, Sport and Tourism Department of the Bangkok Metropolitan Administration.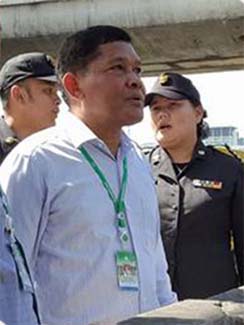 His fellow bureaucrats said Pramern was known for going out into the field and conversing with market hawkers for the purpose of relocating them.
This story was updated to reflect the cause of Pramern Grairot's death.
Related stories:
Criticism Prompts Gov't Rethink of Workout Wednesday