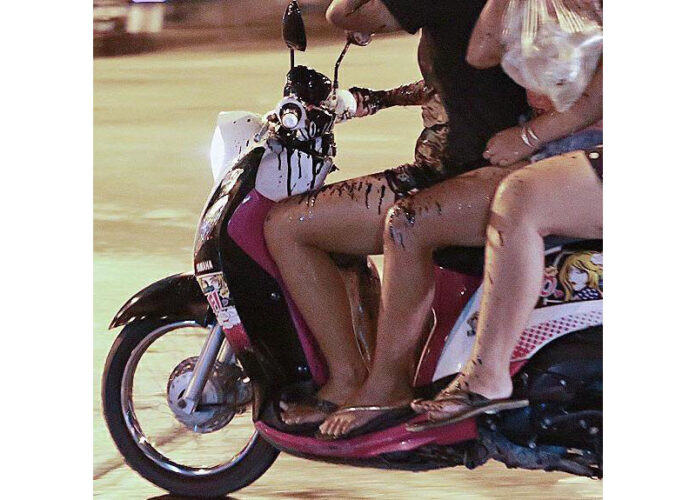 CHONBURI — Local police said Thursday they were searching for a group of youths who were seen tossing bags filled with urine and other foul fluids at passing motorcycles and cars.
After the Facebook page Saha Group-Laem Chabang posted photos of youths chucking bags of urine, rotten eggs, fish sauce, pla-raa and motor oil Thursday early morning, Chonburi motorists redirected their travel routes to avoid the Liap Chai Fung Bridge for fear of being soaked in grime.
"We're trying to find the group involved right now. They're not really a gang, per se," Police Col. Somchoke Taphol said Thursday morning. "Social media users, help us find them. Why don't you help us out, so society can improve?"
Comments on the Facebook page claimed the troublemakers started tossing their filth Wednesday night as their way of getting the Songkran party started and were responsible for causing at least two motor accidents.
"I've lived in Chonburi for so long, but I'm too scared to party. If one of them hits me, I'm done for sure," wrote Athit Tor Lekcharoen, a Facebook user.
Here's the location of Liap Chai Fung Bridge: