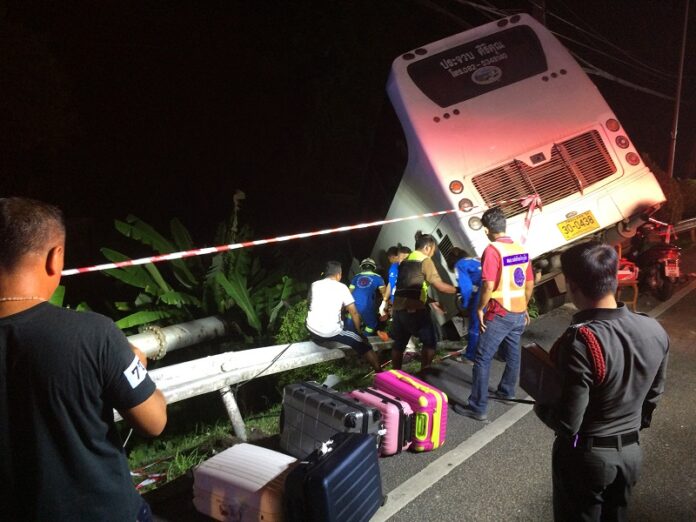 PHUKET — Thirty people were injured when a bus left the road and nearly plunged down a steep mountain slope after colliding with other vehicles in Patong, local police said Monday.
The bus, which was carrying 25 tourists from China, collided Sunday night with a van, tuk-tuk and motorcycle on a curving stretch of road as it was coming down the mountain, according to police Lt. Col. Theerasak Boonsang of Patong police.
The bus slid halfway off the road but was stopped from falling down the mountain because by a large pipe. Theerasak dismissed reports that the bus had brake problems.
"It simply drove too fast," he said.
The incident injured all 25 tourists on the bus, who were clients of Pacific Holiday Co. Ltd. and on their way back to the Phuket Graceland Resort & Spa.
A Thai motorcyclist, van driver, tuk-tuk driver and Japanese tourist riding in a tuk-tuk were also injured.
Only the bus driver remains hospitalized. Theerasak said the driver was in critical condition, so police were unable to read charges against him.