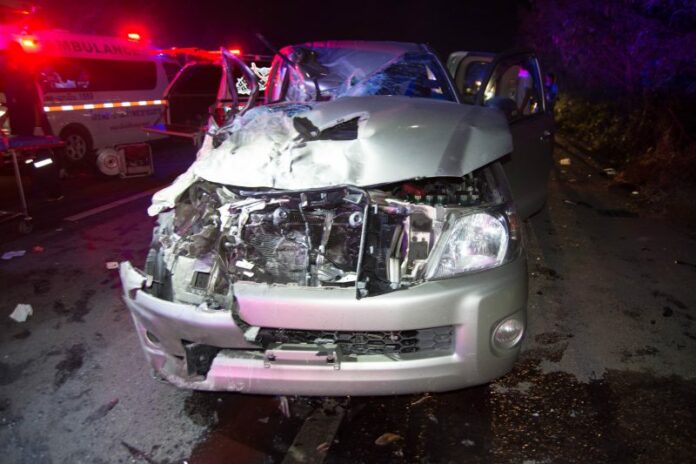 BANGKOK — There was an overall drop in traffic death rates over the long holiday season this year in comparison to last year, with drunk driving and speeding still the principal causes for accidents on Thailand's roads.
A total of 423 people died on the roads between Dec. 28 and Wednesday's "Seven Dangerous Days," a drop of 11.5 percent in comparison to last year, while accidents decreased by 2 percent, the Road Safety Directing Center said Thursday.
The center reported 4,005 injuries in 3,841 accidents, the greatest number of which – 139 – occurred in Udon Thani province, while the most deaths due to road sinisters were registered in Nakhon Ratchasima at 17 people.
Figures for 2018 dipped in comparison to last year – which was marked the highest year-end death toll in 10 years – but drunk driving and speeding remained the top causes for traffic accidents at 43.66 percent and 25.23 percent, respectively.
The "Seven Dangerous Days" mark the New Year holidays, when many people travel across the country, from Bangkok to their hometowns, road congestion is higher and drivers often take to the wheel under the influence.
Thailand is infamous for having the second highest road fatality rate in the world, behind only war-torn Libya, according to the World Health Organization, which it says costs the kingdom 3 to 5 percent of its GDP.
The "Seven Dangerous Days" in 2017 recorded 478 deaths and 4,128 injuries in 3,919 road accidents.
Related stories: