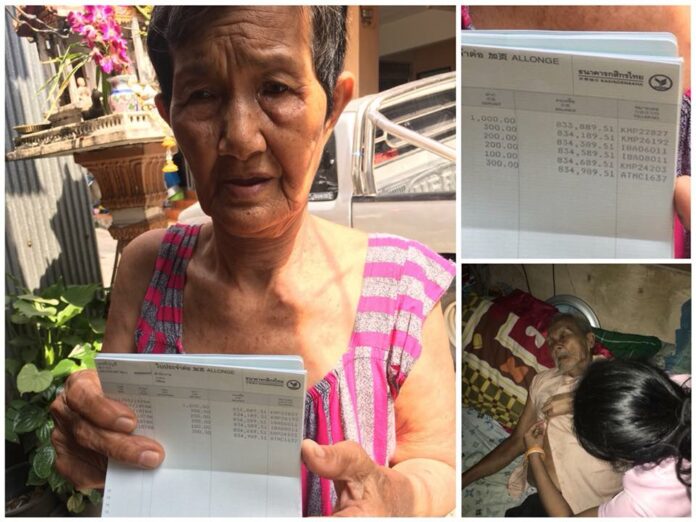 BANGKOK — Netizens on Monday had raised almost 1 million baht for an 82-year-old garbage picker recovering in hospital after being beaten senseless.
Thai netizens donated more than 830,000 baht to help ailing Juroon Meepan recover, almost two weeks after he was assaulted by Narathorn "George" Soattiyung, 21, following a collision between his motorcycle and the elderly man's saleng.
"Since he left the hospital he's only been sleeping. He can't help himself at all. He can only answer with a word or two or complains about his pains," Juroon's daughter Wanida Maneepan, 38, told reporters. "He can't eat his own food; I have to feed him. I'm so scared he will become a paralytic."
Wanida said Juroon would undergo an MRI scan on April 2, adding that Narathorn had not paid for the hospital fees as he promised. She said they had been settled by netizens who crowdfunded his treatment after Facebook page Queen of Spades posted her mother's bank account number online.
"Only George's older brother came by our house. He wished a quick get-well sentiment before going home, without offering help," Wanida said.
Juroon was discharged March 19 from Rajavithi Hospital. Local officials had gone to visit him when he was hospitalized on March 15.
Narathorn was charged with assault, reckless driving, traffic obstruction, not wearing a motorcycle helmet and using his phone while driving. On Monday, Col. Kampol Rattanapratheep of Huai Khwang police station said his case is awaiting trial.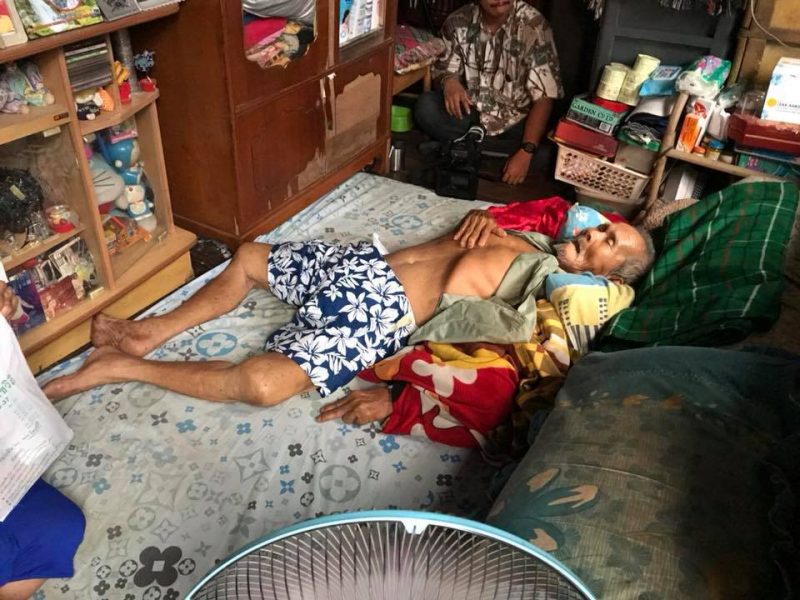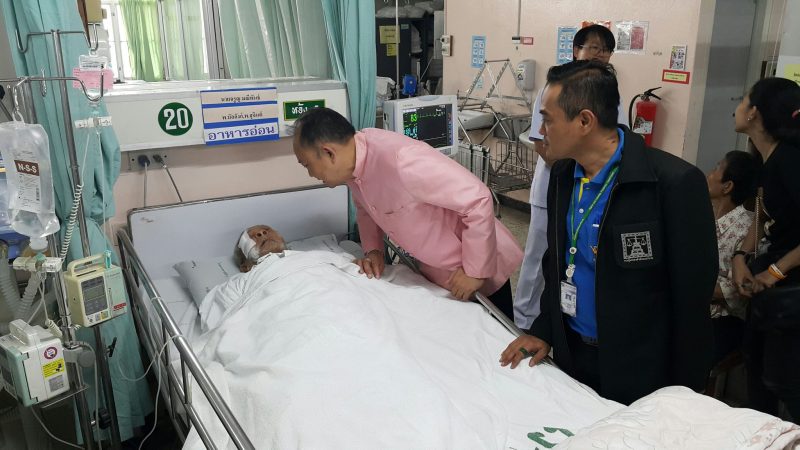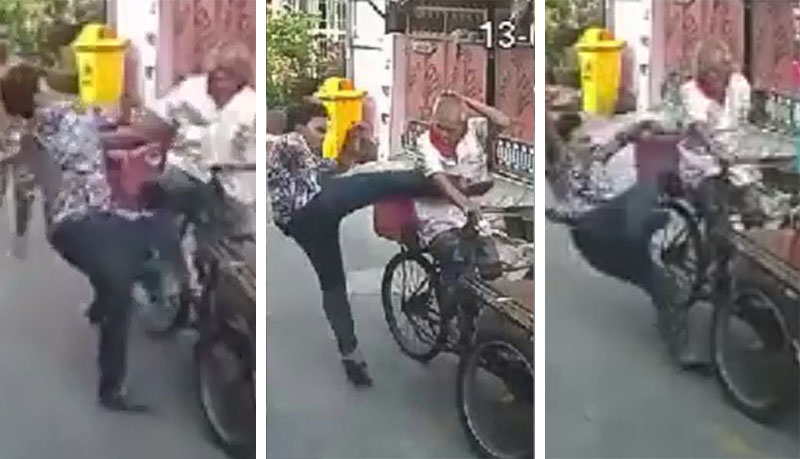 Related stories: