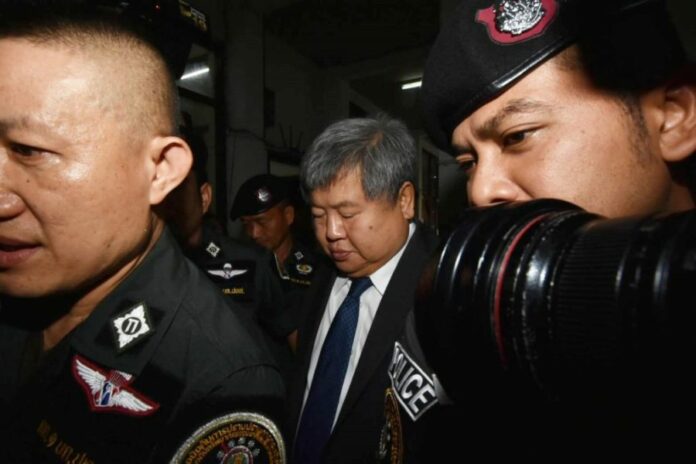 BANGKOK — A civil suit seeking more than 3 million baht in damages from a construction mogul accused of poaching in a protected forest reached the prosecutor's office Monday.
The suit, filed by the national park agency, demands that Italian-Thai Development president Premchai Karnasuta pay 3,034,612 baht to the state for allegedly killing a black panther and a pheasant on Feb. 6. Criminal cases against Premchai are also ongoing.
Environment crime taskforce chief Chaiwat Limlikit-aksorn told reporters Sunday the amount was only a starting point and could rise in further lawsuits because officials are still calculating damages Premchai caused to the forest on his alleged hunting trip.
Premchai, whose firm has won numerous construction contracts with the authorities, stands accused of a variety of offenses, from poaching protected animals to possession of illegal firearms and bribery.
He reported for his bail release today. His next court appearance is April 9.