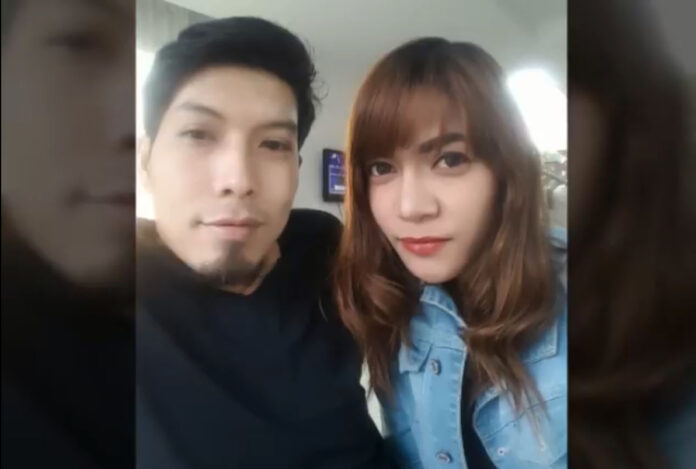 SAMUT PRAKAN — Earlier this week, Wanicha Ouyub visited her man doing time in prison. He was over halfway through a two-year sentence and in high spirits. Two days later, she was staring at his purple-bruised body on a table at Bang Bo Hospital.
And in the days since she went online to call attention to the suspicious circumstances in which 34-year-old Patchirapong Boonyasema died – his corpse showed heavy bruising – corrections officials Friday scrambled to explain what happened.
"The dead inmate was involved in bringing drugs into the prison, with letters sent to him," said Narat Sewattanan, director-general of the Corrections Department, relaying findings from Krit Wongdech, warden of the Samut Prakan Central Prison.
Co. Narat went on to say Patchirapong died while being punished.
"After that, there was punishment, but we are unsure if the prison did more than necessary, resulting in his death."
Narat said the a committee would investigate the matter and question Warden Krit.
"We will also consider if [Krit] will need to be transferred, since torture of an inmate goes against the Department of Corrections' policies that state that guards cannot harm, torture or take other actions that violate human dignity."
Narat said that acceptable punishments within prisons are forced exercise or taking away visiting hours. If an inmate does something illegal, then they should be prosecuted with the law.
Asked if she trusts her boyfriend's death will be fairly investigated, 28-year-old Wanicha put stock in the evidence.
"We just need to look at the evidence, the wounds on his body. A year ago, he was sentenced two years for a drug-related crime. But while in prison, he got good-behavior status. He was even an assistant to the guards."
Wanicha posted a plea to Queen of Spades, an online forum for social justice issues. There, she said it was late Wednesday when she got the call from the prison that her lover of five years had died that night.
"I didn't believe it. I had just visited him Monday morning and he was cheerful, talkative and normal," said the post.
When she went to see his body, she noticed his entire back and left arm were severely bruised, his left ear showed wounds and his wrists looked like they had been tied.
"The guard who brought his body to the hospital said that 18 men in all had been punished, but only one died. He said that the punishment involved getting up and sitting down and rolling on the floor," she wrote. "But the wounds on that body don't line up with that explanation. I'd like to ask, do the guards have the right to do this to inmates?"
She added that doctors wrote in the autopsy report that her boyfriend choked to death on food, which she suspects was prompted by beatings and torture.
"Isn't it a prison's job to make sure inmates come out to be good people of society again? What kind of thing did he do to warrant such violence? Imagine if this was someone in your family, how would you feel?" said the post.
On Friday, she posted a memoriam video online with a message for Patchirapong:
"Events may have torn us apart, but it can't tear our love apart. … I'm sorry I cannot bring your body to do the rituals of our religion, but believe me, Allah knows. I will bring the person who did wrong to justice. I won't stop fighting. … I'm sorry I couldn't help you."