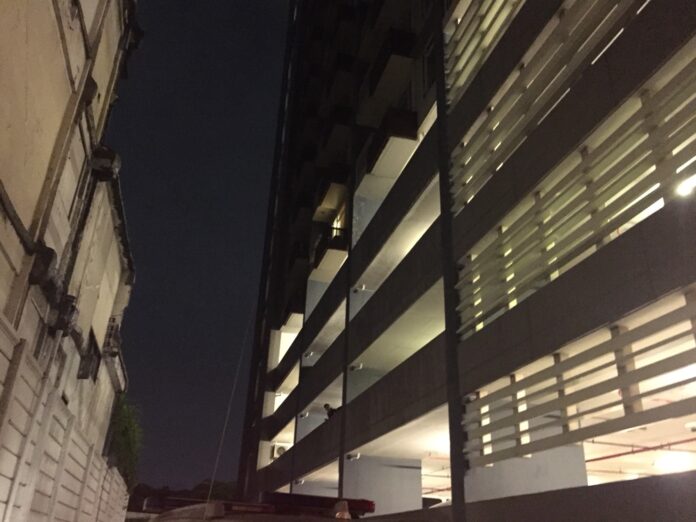 BANGKOK — A Dutch tourist died after falling from a Bangkok condominium in the early hours of Monday morning.
Police are investigating the tourist's death after he fell from the fifth floor of a building in the Bang Yi Khan area, across the river from where he had met Pimornpat Korattana at a Khaosan Road bar. He had gone back to Pimornpat's room there after the two met.
"When we arrived the room I went to the bathroom for a few minutes. When I came out I saw the back door to the balcony left open," she said in a statement to police. "I went over, looked down and saw him on the ground."
Pimornpat added that she believed the man fell because he was very drunk at the time. Khaosod English is withholding the tourist's name until his family can be notified.
The police investigator said no sign of struggle was found inside Pimornpat's room but police would continue investigating.
"We will review the condominium's security footage to see when they arrived from Khaosan Road, and whether they were fighting or not." Capt. Roongroj Torai said. "The body will be sent to Siriraj Hospital for an autopsy before we contact the embassy to inform his relatives."
Police Lt. Col. Suppasak Poreeyanon said the initial forensics results did not suggest foul play.
Related stories:
The Balcony Did It? Why Thailand's Falling Deaths Raise Eyebrows