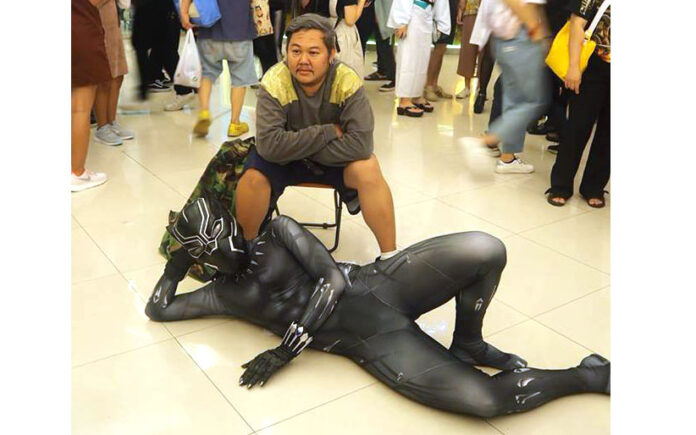 BANGKOK — Among the anime and superheroes at this past weekend's Comic Con event was one man on his own unlikely crusade for justice.
For the fifth annual Comic Con, Oatchariya Thintabut came in the guise of construction mogul Premchai Karnasuta, the Italian-Thai CEO accused of gunning down and gnawing on the bones of a black panther in a wildlife sanctuary. His cosplay went viral online, with images racking up thousands of likes and shares.
"It's not something fun. I don't have money or fame. I did what I could for justice. The black panther will not die in vain," Oatchariya wrote on his Facebook.
The cosplayer donned Premchai's infamous appearance at the time of his arrest in early February, a look which entered the national consciousness: aging, pot-bellied and manspreading on a camping chair while wearing a sporty hunting sweater – though Oatchariya's epaulets were fashioned from duct tape.
"I thought the hype died down very fast. I just don't want Thai people to forget," Oatchariya said in another comment.
Many of the viral photos were posted by Facebook user Warawit Navasuchinda. One posted on Sunday afternoon was liked more than 9,000 times and shared almost 5,000 times by noon Monday.
"I'm worried for you going home," Rinakun Ekathep said in a comment. "Someone might be waiting for you without you knowing."
Being at Comic Con, other cosplayers who came as Marvel superhero Black Panther found creative ways to interact with the Premchai cosplayer. Someone cosplaying as a T-rex laid down next to Premchai in a photo posted by user Winz Thong.
"Even a black panther isn't enough for you? Even extinct animals can't escape you," read the caption.
"You bastard! How could you kill the prime minister?" wrote Tan Puunam Hahay.
The poaching of the black panther seized national attention after the news broke in February. The public was incensed, environment activists enraged and guerilla artists launched a nationwide graffiti project in protest.
Premchai denies any wrongdoing. He is facing seven weapons- and hunting-related charges. Earlier this month, prosecutors dropped a raft of charges including trespassing and animal cruelty.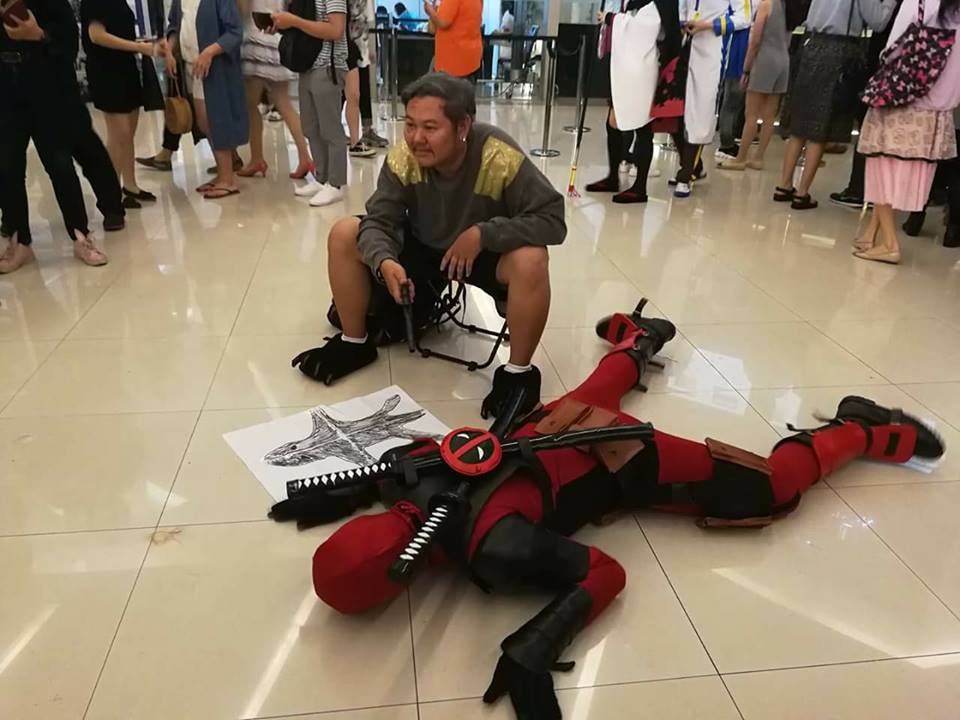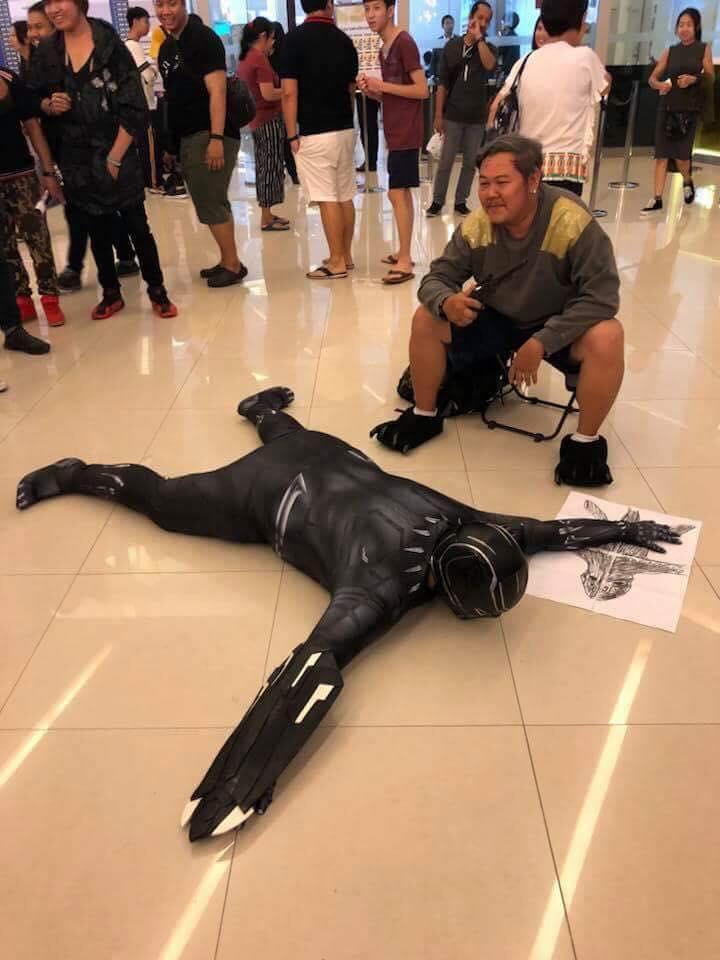 Related stories:
Bangkok Comic-Con Madness (Photos)
Premchai Claims Innocence, Refuses to Step Down
Black Panther Death Ignited Young 'T'Challa' Activists
Panther Protest Kept Alive as Property Owners Offer Space
Italian-Thai President Charged With Poaching Wild Animals