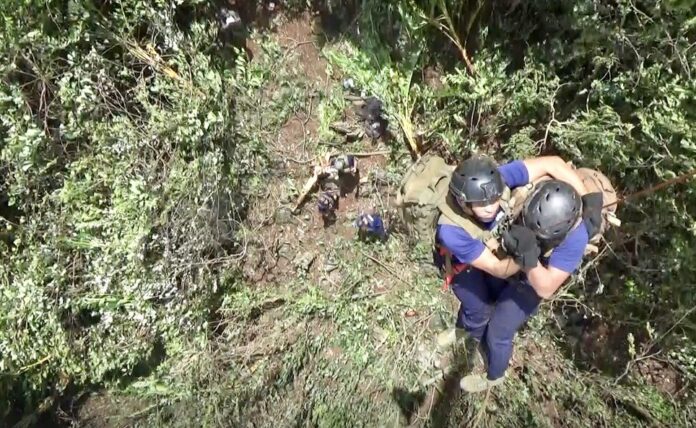 CHIANG RAI — The president of the national engineering association on Friday said a drilling effort at the far end of the cave may help reach those trapped inside faster.
New alternative entries are being pursued as time runs out to rescue 12 young footballers and their coach trapped inside Luang Khun Nam Nang Non cave, an urgent effort that sacrificed a diver's life in the early morning today.
The nation's top engineering official said there's a chance that a week-old drilling operation to reach the deepest end of the cave might lead rescuers close to the group.
"It's possible as we initially assumed that the kids were at Pattaya Beach, but they are further away from there," said Thanes Weerasiri, president of the Engineering Institute of Thailand.
He was referring to a chamber thought to hold the group until they were found some distance away Monday.
"We're drilling a hundred meters from the very end of the cave. We're further out, they're further in. The chance of us being close is pretty high," he added.
He did not say what pace of progress is being made. No status has been given on the progress of running an oxygen line to the boys, who risk suffocating.
The rescue plan has focused on pumping enough water out of the cave for the boys to be able to get out safely, eliminating the need for five-to-six hour resupply dives.
Hope is fading for that plan, however. Water levels do not seem to be falling, and forecast rainfall threatens the operation even more.
Elsewhere, teams have been scouring the hills above for shafts that might be close to the spot that the group is trapped.
On Friday morning, a team of local border patrol police announced the discovery of a new chimney believed to be only 150 meters to 200 meters from the 13.
Lt. Gen. Suchart Teerasawat, police inspector general, said the entrance of the chimney is about one meter wide. The depth is estimated to be about 80-100 meters.
He said he's ordered police and rescuers to explore if the chimney could lead into the cave, adding that if it can, it would be a much easier and less dangerous way to extract the boys.
Meanwhile, the bird nest hunters and cliff climbing experts called in to support the operation revealed they had not discovered any shafts that could lead into the cave as of the morning.