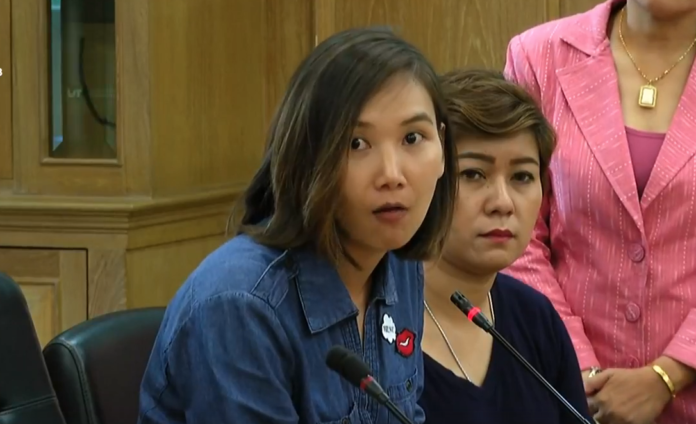 BANGKOK — "It's past the point of saying sorry. They didn't come to the hospital. They've shown they aren't remorseful," said Rungroj Khwunkomol, the aunt of a student beaten so hard that his spleen ruptured.
At a televised conference where Rajamangala University of Technology Krungthep addressed the apparent hazing ritual assault, Rungroj was among relatives expressing their anger at the attackers Friday afternoon.
School staff confirmed the unnamed second-year science student was beaten by three third-year students. Two of his three assailants have previous records for assaulting classmates. Administrators said all three performed poorly in class, with one even being academically retired another never attending class.
Read: Uni Student Beaten Until Spleen Bursts in Hazing Ritual
Rungroj said the family has not been received any visits, aid or contrition from the attackers.
"I thought the parents of those kids would come today," she said. "They didn't even come."
She said the family would pursue the case to the fullest extent of the law, and that she did not want beatings to happen at the university again.
Sukit Nitinai, president of Rajamangala University of Technology Krungthep, said the university was investigating what happened.
"We are in the stage of investigating who was assaulted and who were the attackers. The incident happened … outside of the area of the university," Sukit said. "The university is not standing idly by on this matter."
Sukit also said that the university has security guards every day until 7pm. His seeming attempt at damage control met a hostile response online.
"Stop making excuses, you brainless administrator. The student's relatives have to come out and ask for this to be the last incident to happen. Look at how horrible the Thai education system is," Arkon Saisuththiwong wrote in the comments section of the video, televised by Channel 8.