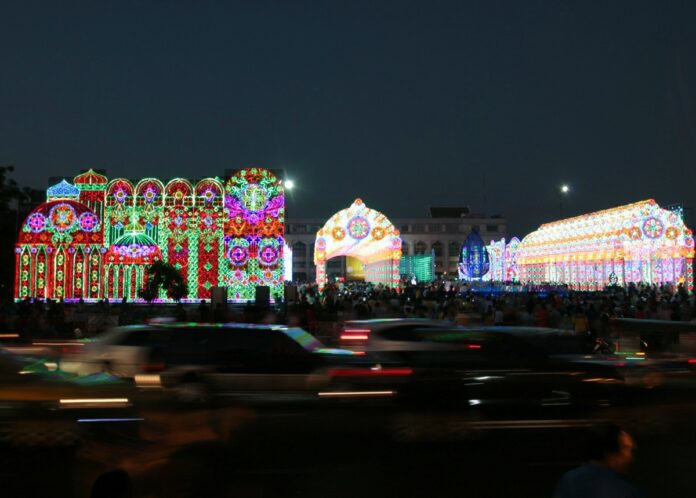 BANGKOK — Bangkok Gov. Sukhumbhand Paribatra sued a top government auditor Tuesday for publicly implicating him in collusion over a lavish city event.
A lawyer for Sukhumbhand went to the Criminal Court on Tuesday to file suit against Auditor General Pisit Leelavachiropas over a May 3 news conference at which he alleged the two-term governor made under-the-table deals to pay emergency funds to a vendor for a 39 million baht light show for the new year.
Sukhumbhand said it Pisit did not have the legal authority to hold a news conference which he said created a false impression that he was engaged in corrupt practices.
Sukhumbhand's lawsuit asked the court to order Pisit to publicize a verdict in his favor in 11 newspapers for 30 days.
Pisit responded that although the governor has the right to take legal action, it was his duty to inform the public about the allegations. He insisted the news conference was based on information gathered by his office.
At that May 3 event, Pisit's Office of Auditor General said the "Bangkok Light of Happiness" project installed December to January was a product of bid rigging. It also questioned why City Hall would have hired a company with no prior experience with such projects.
Sukhumbhand, who is already nearing the end of his second term, said last month he would only step down if found guilty by the National Anti-Corruption Commission.
Related stories:
Bangkok Governor Refuses to Step Down Despite Corruption Allegations