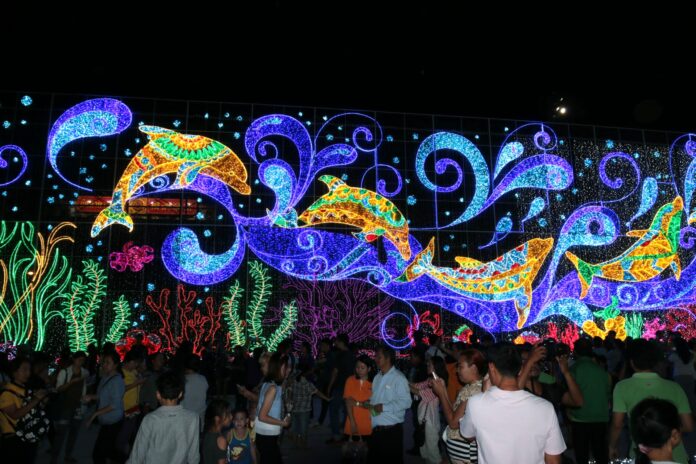 BANGKOK — Sukhumbhand Paribatra said Wednesday he will stay on as governor of Bangkok despite being directly implicated in a 39 million-baht corruption scandal.
Two months after Sukhumbhand was identified along with eight other officials by the Auditor General as involved in collusion over an expensive lighting project, the two-term elected governor said he'll only step down if the National Anti-Corruption Commission finds him guilty.
"I had to stop working once during the election, how many months more should I waste?" Sukhubhand said, referring to the five months in 2014 he was suspended from his job after he was found guilty of violating campaign law. "It's not reasonable."
The scandal started with an LED lighting installation displayed for a month during the new year holidays in front of City Hall. Called "Bangkok Light of Happiness," it became controversial when taxpayers found out the Bangkok Metropolitan Administration spent 39 million baht of public funds on it.
In early May, the Office of Auditor General said the project was tainted by bid rigging. They also identified other irregularities, such as how City Hall used money from its emergency fund and hired a company with zero experience in such projects.
The head of the National Anti-Corruption Commission, Sansern Poljieak, said Wednesday his office is preparing witnesses and evidence in order to file charges against Bangkok officials.
Sukhumbhand has been twice elected to his post by popular vote as a member of the Democrat Party.
Correction: The previous headline of the article misstated that the Governor has been charged. In fact, no criminal charge has yet been filed against Sukhumbhand.