BANGKOK — A man who claimed to be a policeman and pulled a handgun on another motorist in Bangkok was arrested Sunday.
Although Udomsap Lomkaew, 40, was not a police officer as claimed in the now-viral video, the gun he used was definitely real, and he's now charged with several offenses including possessing a firearm, police said.
"He acted in rage," Col. Sompot Suwancharas, chief of Bang Pong Pang Police Station, said of Udomsap's actions. "He's now under custody."
Udomsap was arrested in Korat.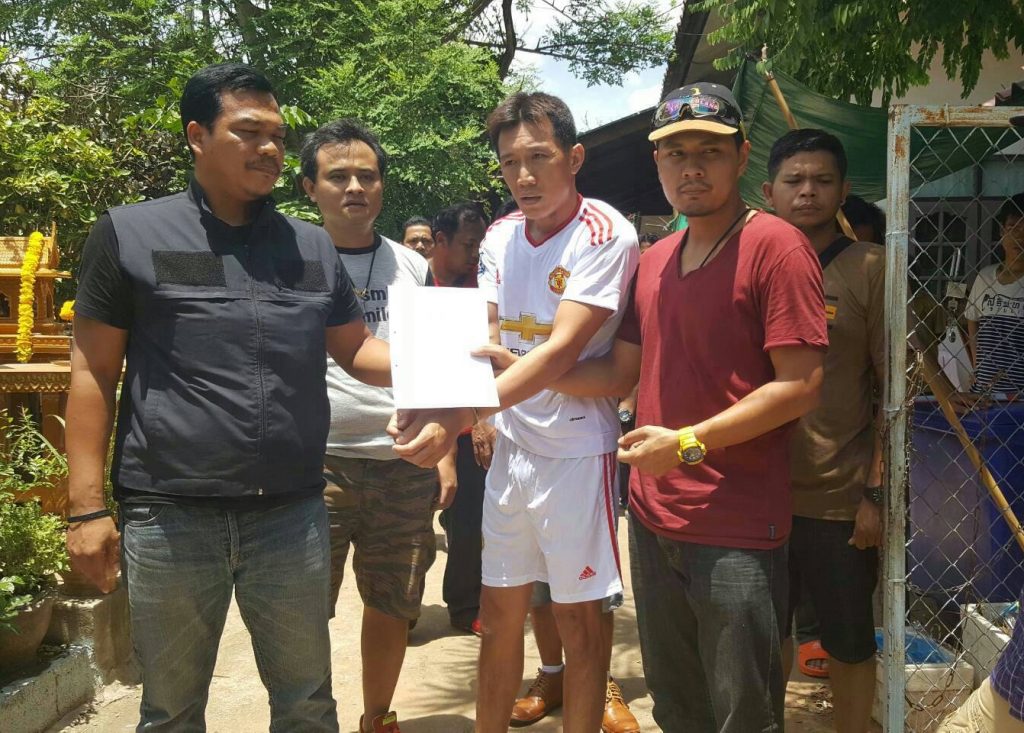 Police identified Udomsap as the man seen in a dashcam video stopping another motorist on Rama III Road on Thursday before threatening him with a gun. The video was later widely shared online.
"You think you're such a badass?" the man was heard shouting in the video. "Do you know who I am? I'm sarawat [police captain] Joe. I'm gonna smash your face. Don't you think about messing with me you bastard!"
Col. Sompot said Udomsap, who turned out to be a civilian, has been charged with illegal possession of a firearm, carrying a firearm in a residential area without a permit and causing other individuals to fear for their life or liberty.