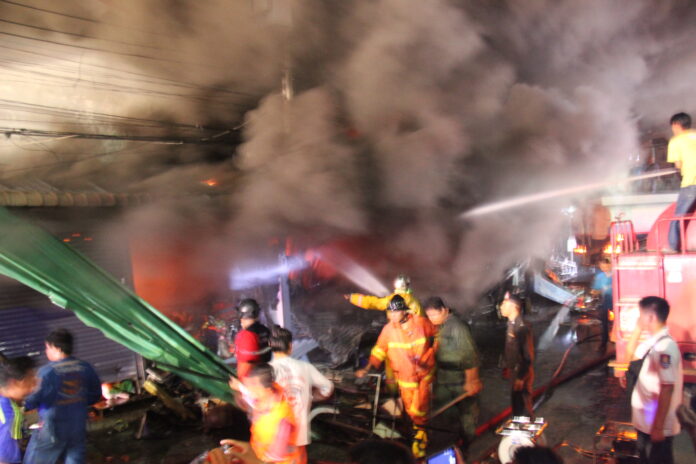 SA KAEO — A large fire burned through a famous sprawling border market near a popular land crossing into Cambodia in the early hours of Monday.
Police said they were still investigating the cause of the fire which burned down two blocks of shops in the Rong Kluea Market at about 1am. It took 90 minutes to get the blaze under control.
"The goods inside were those which can be fuel for a fire, such as clothes, electronics and umbrellas," said local police Col. Seksan Wattanapong.
The market, known for selling counterfeit products at bargain prices, was nearly destroyed by fires twice in 2014.
Related stories: