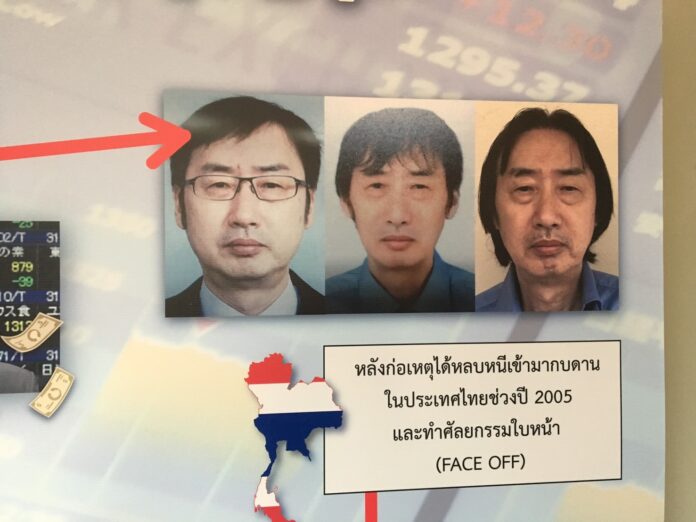 BANGKOK — A Japanese man who police say had his face reconstructed to evade capture for a decade was arrested Wednesday in Bangkok.
Yasuo Tsubaki, 62, wanted by Japanese authorities since 2007 for allegedly fleecing his company of 4 billion baht worth of securities fraud, was nabbed at the Immigration office on Wednesday evening when he tried to renew his visa, authorities said.
"All members in his gang were arrested except Mr. Yasuo, who fled to Thailand 10 years ago," national police chief Chakthip Chaijinda announced Friday.
Chakthip described the lengths Tsubaki went to avoid arrest for a decade.
"He had a 'Face/Off' surgery, so that no one would recognize his face," he said, referring to the 1997 action film helmed by John Woo.
Chakthip said from 2001 to 2005, Yasuo and his alleged accomplices handled stock speculation for their firm, during which time they embezzled 12 billion yen (roughly 4 billion baht).
A court in Japan's Saitama prefecture in 2007 issued a warrant for Tsubaki's arrest. Japanese police later alerted Thai police, Chakthip said, after determining he had gone into hiding in here.
Police said Tsubaki had been living on a retirement visa, which was to expire in September. The Immigration Bureau said he was arrested Wednesday when he went to renew it at the Chaeng Wattana Government Complex.
No details were given as to when he would be extradited to Japan.