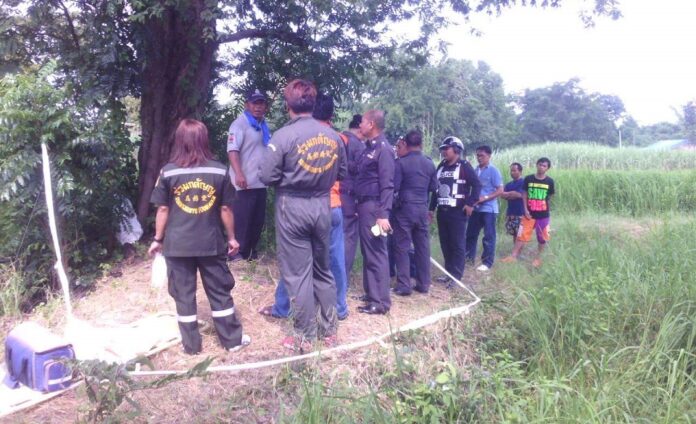 KHON KAEN — Police said Tuesday that a boy's body found behind a temple in Khon Kaen, showed signs of sexual assault, most likely committed by one of two detained suspects: a monk and a teenage relative.
Police Lt. Col. Perm Nakum received an emergency call at 2pm on Monday, explaining that a boy's body had been found buried behind Sawangkongkaram Temple at Mancha Khiri District in Khon Kaen province.
The six-year-old's corpse was found naked, kneeling face-down, and buried underneath a tamarind tree. Branches and leaves were covering the body and blood was seeping from his mouth, nose, and ears.Police said the boy had been dead for three to six hours and showed signs of sexual assault.
An autopsy on the body is currently in progress, and two men have been detained under suspicion of raping and killing the boy.
One of the detained suspects is a 36-year old monk from Sawangkongkaram Temple, whilst the other is a 15-year-old relative of the victim.
The call came from a distressed relative who worried when the boy did not come home and went looking for him, afraid that he had fallen into water, Perm said.