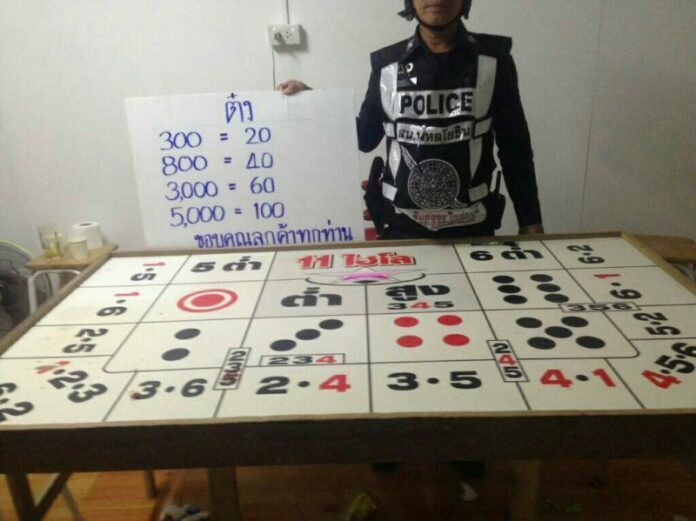 BANGKOK — It was game over Tuesday night for about 30 people when Phahon Yothin police raided their small gambling den in the Chatuchak district.
Police said they were acting on a tip when they raided the operation in Soi Ratchadaphisek 36 at about 11pm.
"We received an anonymous phone call, so we went to investigate," said Lt. Col. Prasopchok Eeampinich.
Police said they found 20 "focused" and "stressed" gamblers age 30 to 60. Police seized the 1,500 baht in the kitty, a table, and a Hi-Low game set.
Prasert Norachan, 52, reportedly confessed to running the operation, which he said had only been open two days. All 20 people found in the den will be charged with gambling.
HiLo is a gambling game played with three dice and adding up the sums. A sum of 12 – 18 is "high," 3 – 10 is "low," and 11 is "Hi-Low."