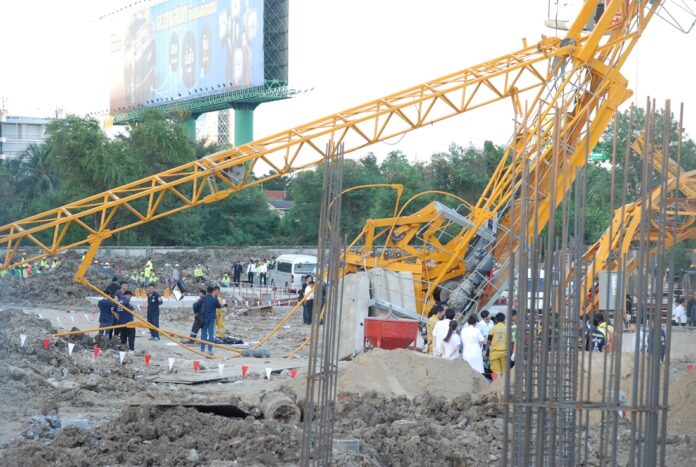 BANGKOK — A police investigator said Wednesday that the workers killed in a crane collapse might have been responsible for their own demise.
Five people died Tuesday afternoon at a construction site at Shrewsbury International School on Rama IX Road when the 14-meter crane toppled during the final stages of installation. Four Thais and one Cambodian worker were killed.
Yuttapan Meechai, secretary to Bangkok's governor, said after inspecting the scene that the crane appeared to have been improperly assembled.
Asked about Yuttapan's comment, Col. Suebpong Karuna, deputy chief of Makkasan police, said if it was true it meant the workers were responsible.
"If it was wrongly assembled, it was the dead workers who were installing it," Suebpong said. "They were installing the crane, then the accident happened."
However, he stressed that police have yet to ascertain the cause of the accident. Engineers were invited to assess the scene along with police investigators today, Suebpong said. The site was overseen by a construction firm called Ritta Co.
No one has been charged for the collapse or the deaths so far, Suebpong added.
Related stories: