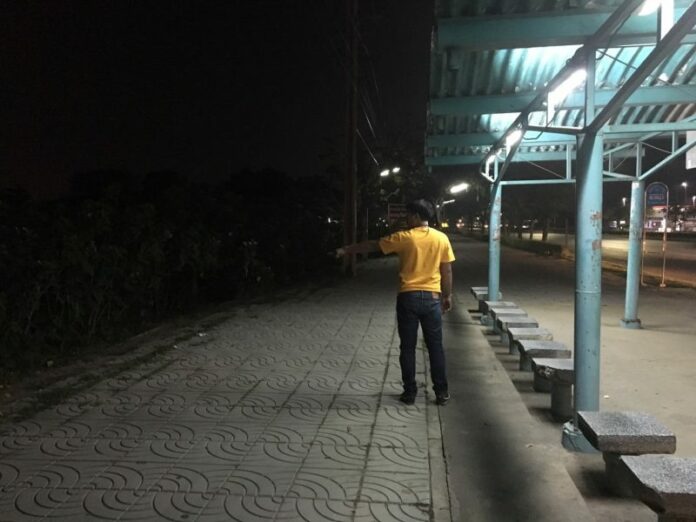 BANGKOK — A man was arrested on charges of assault, public indecency and carrying a weapon in public for allegedly attacking and attempting to rape a woman early Monday morning in northern Bangkok.
Capt. Chukiat Chatarupa of Don Mueang police arrested Suppakorn Kampol, 45, for assaulting a woman at a bus stop at 12:10 am on Phahon Yothin Road near Bhumibol Hospital.
"He dragged her to a grassy area by the bus stop and injured her with a knife. He attacked her upper body, so it still qualifies as public indecency, not rape yet," Police Lt. Col. Rungsun Sornsingh said.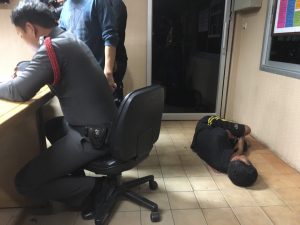 The woman, whose name was withheld by police, told officers that she went to wait at the bus stop around 10pm on Sunday to get to her job at an electronics factory at an industrial park. While waiting, she said a man put her into a chokehold from behind and tried dragging her aware from the bus stop.
She tried to fight back, and said that Suppakorn punched her repeatedly in the face. He took out a knife and tried to stab her, but it narrowly missed her and sliced her shirt instead. The woman called for help and nearby people came, subdued Suppakorn and called the police.
Suppakorn, who was drunk, reportedly confessed to police. He said that he was an unemployed construction worker job and blamed stress for his behavior. When walking by the bus stop he said he saw that he woman was pretty and alone, so he wanted to sexually assault her.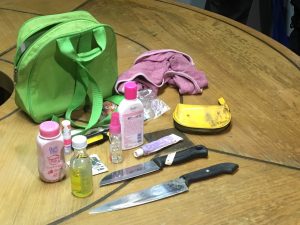 Suppakorn will be charged with physical assault, public indecency and carrying a weapon in public. "He'll be sentenced to five to 20 years in jail and a 10,000 to 40,000 baht fine," Rungsun said.
The woman was sent to a medical center to be treated for stab wounds to her torso and abrasions to her face, he added.
According to previous court rulings, sexual assault can only prosecuted as attempted rape if there is strong evidence of intended penetration by tongue or genitals.