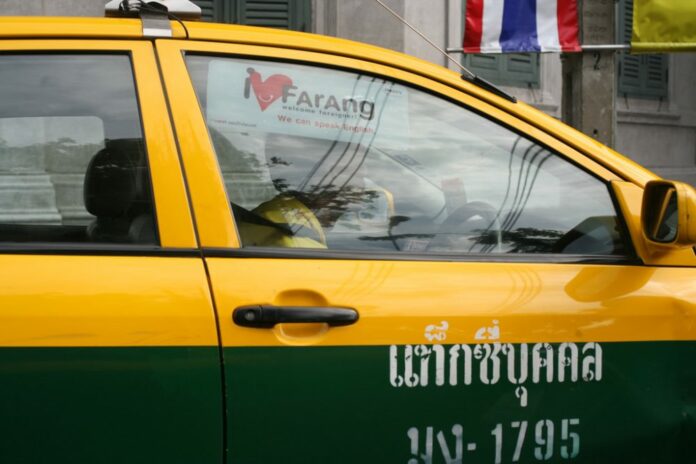 Update: The taxi driver identified as Kamkooncharoen Konchaturat was arrested Wednesday afternoon in Nonthaburi province. He was charged with rape and confinement. The 44-year-old was taken for interrogation at Thung Khok Police Station.
SUPHAN BURI — A Brazilian woman was sexually assaulted by a taxi driver in Suphan Buri province after being picked up from a Bangkok airport on Tuesday.
The 23-year-old Brazilian national hailed the yellow-green taxi from Don Mueang Airport and asked him to take her to Thonglor, but the cab driver took detours, taking her to Nakhon Pathom, then Suphan Buri province. He beat the woman, assaulted her and fled.
The woman had flown in from Kuala Lumpur and arrived at the airport at about 10:30pm last night. She was taking the taxi to meet a friend in Thonglor, according to Capt. Somkiat Srisangwan.
The woman was taken to a hospital for treatment. She filed a complaint at the Thung Khok Police Station.
Police are hunting for the taxi driver, Somkiat said.