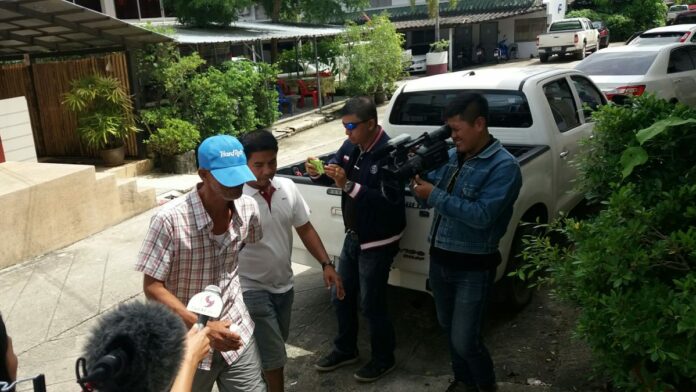 PHANG NGA — All 11 men suspected of raping a 14-year-old girl in the southern province of Phang Nga have been arrested, with nine freed on bail as of Wednesday.
The last of the 11 suspects sought by police was taken into custody Monday. They were named as suspects in what their accuser said was upward of 40 men from her community, Ko Raet, who sexually assaulted her on repeated occasions last year.
"There's a rumor going around that the court will issue 10 more arrest warrants, but there's not enough evidence yet," Col. Sathit Phromuthai of Khokkloi Police said Tuesday.
The men face possible charges relating to the kidnap and rape of a child under 15 as well as trafficking-related charges as police believe some of the men may have paid to assault the girl.
Nawik Jareuk, 53, was the last of the first batch of 11 suspects named by police to be arrested.
Two others were arrested Saturday: 23-year-old Rangsin Chaikliang and Sayan Sumen, 43.
Eight men were arrested earlier this month.
Nine of the 11 men have subsequently been freed on bonds of 460,000 baht, with the exception of Thawatchai and Rangsin who remain in police custody at the Phang Nga Provincial Prison.
Community elders and relatives of the men have denounced the girl as a liar, while police are largely tight-lipped about who else might be arrested and when.
Related stories:
5 Men Held in Phang Nga Gang Rape Case