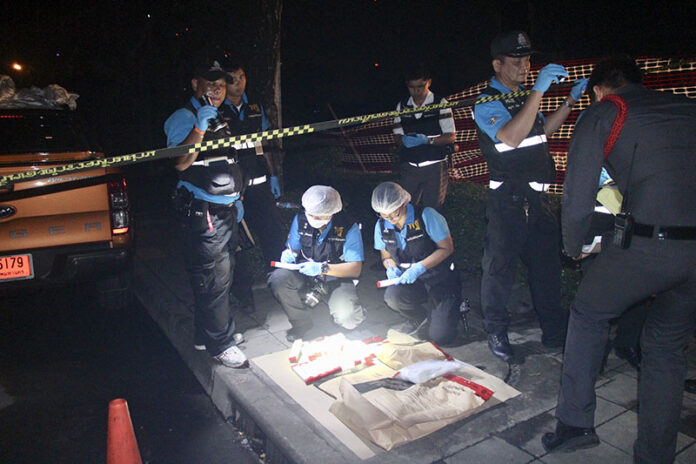 BANGKOK — Four suspects were arrested Thursday in connection with the robbery of two businessmen who were beaten and mugged of 197 million yen, police said.
DNA and fingerprint samples recovered from a getaway truck used to make off with the cash were used to track down one of the four suspects taken into custody.
Among the four was Narongchai Sawatdiphol, man who flew in with the Japanese currency worth over 60 million baht and delivered it to jewelry and gold traders Kiatiphong Phungyim and Jiraphat Phitakkijawattana. The pair were subsequently mugged Monday in a condominium parking lot in Bangkok's Chatuchak district.
"The perpetrators are believed to still be in Bangkok, and we believe that they have not split the money yet. We also believe they're all Thai nationals working as a team," national police chief Chakthip Chaijinda said Wednesday night.
Read: Jai Yen Na: Case of Japanese Cash Heist Not Difficult, Police Say
Police on Thursday were investigating DNA and fingerprint samples in what was believed to be the getaway truck.
The truck, an orange Ford Ranger, was found at about 9pm on Wednesday near the the Phang Mueang Intersection in the Huai Khwang district. At that time, three other suspects had already been arrested under unspecified circumstances.
Tour bus operators nearby had noticed the vehicle covered in black cloth and alerted police, who looked underneath and discovered it was the truck used to flee the scene of the crime.
Police said seven arrest warrants have been issued and one suitcase of money retrieved. As of Thursday morning, police refused to reveal the identities or details of the other suspects, but said they would hold a news conference this afternoon.
Read: Thief Holds Up Jewelry Merchants for 197 Million Yen: Police
"We've narrowed down the perpetrators, but can't reveal details yet," said Lt. Gen. Chanthep Sesawech, the newly installed chief of Bangkok police. "I would say that the investigation is 80 percent done."
Chanthep said police have already questioned the victims but would seek the business'  international and local business partners for questioning.
"It's not a complicated case. We'll get them," he said.
Chanthep also mentioned that Pattrit Taeratanachai, the 34-year-old owner of the gold and jewelry business, was investigated last year by the Anti Money Laundering Office for not declaring cash at customs.
Importing cash exceeding USD$15,000 in value must be declared to customs officers. Narongchai did declare the money he was carrying Monday when he flew into the country.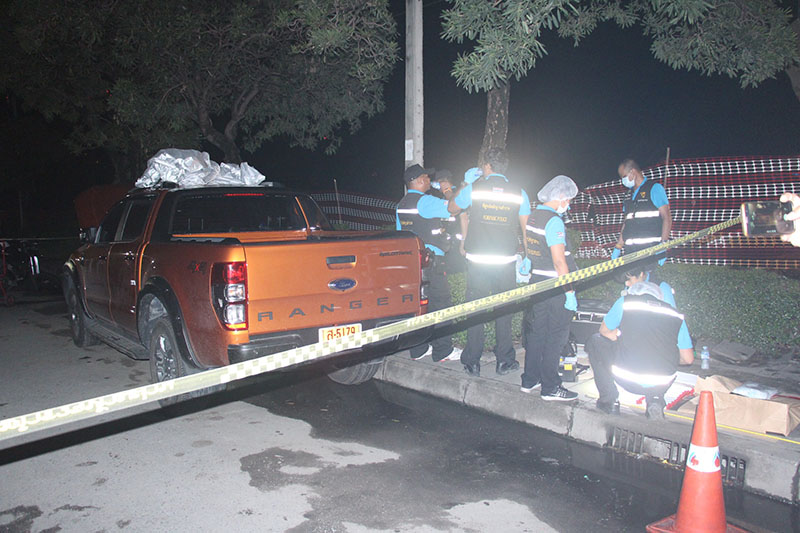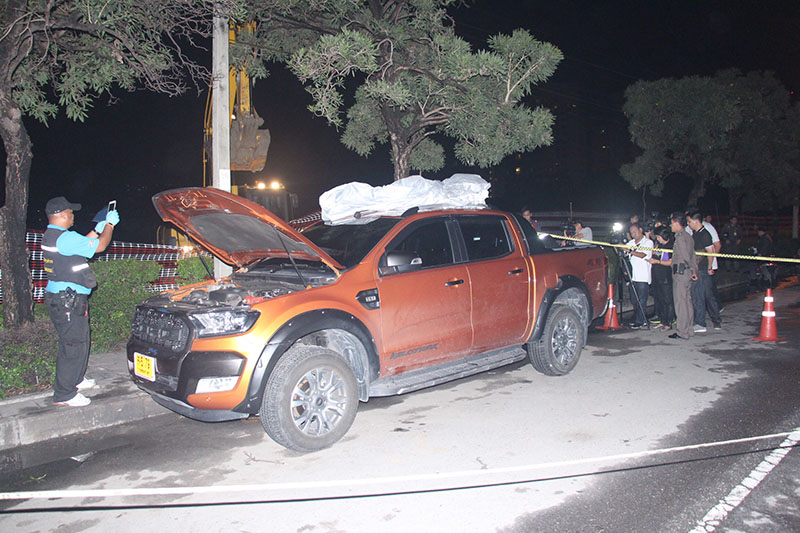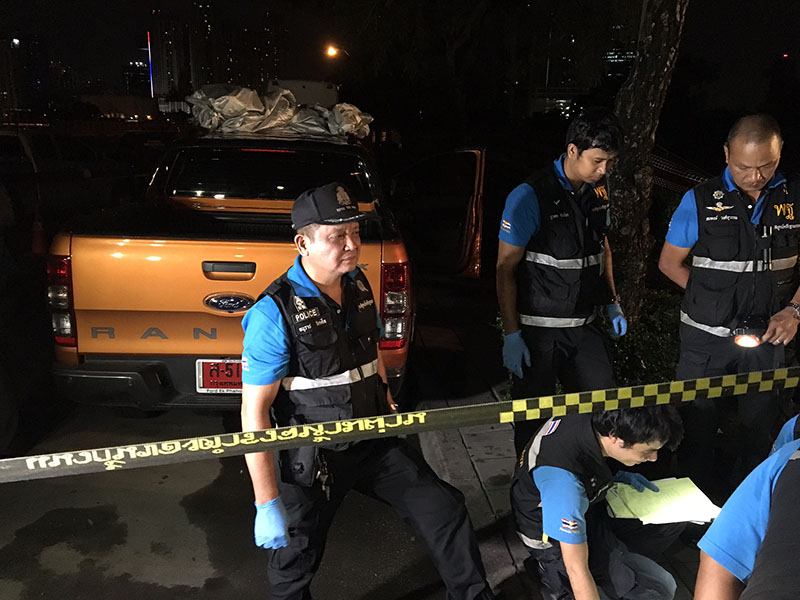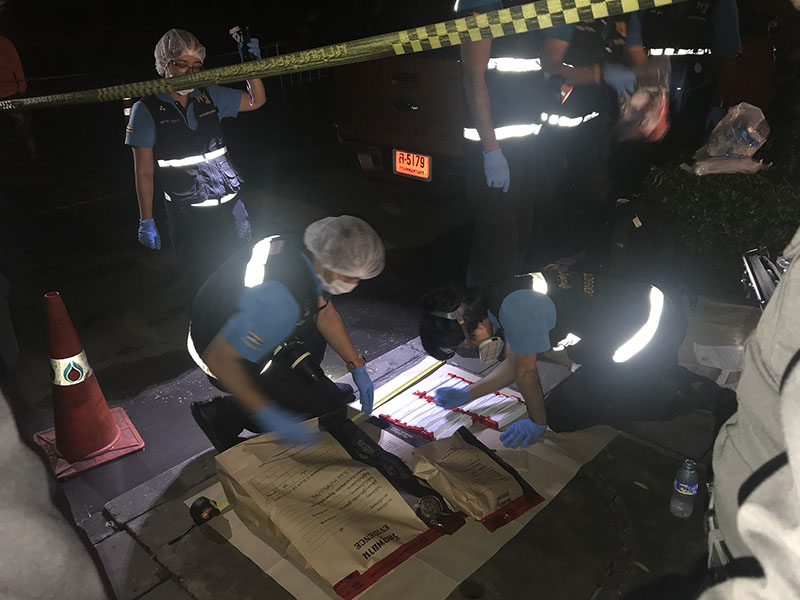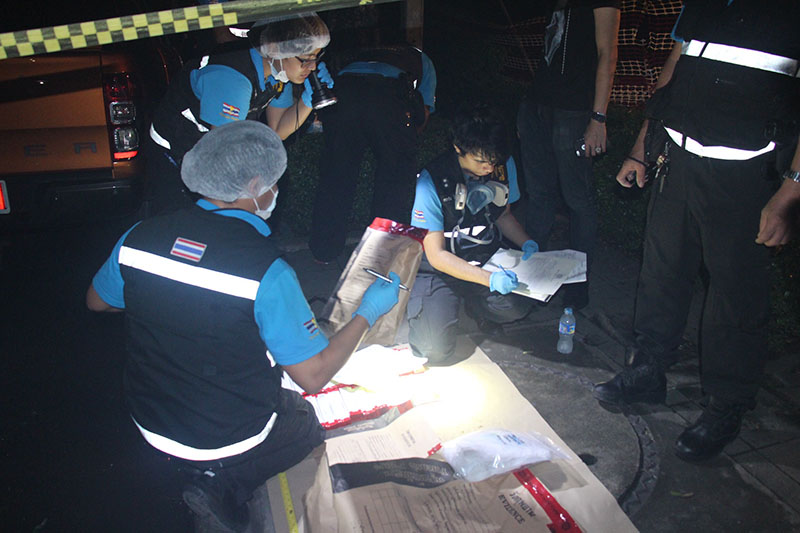 Related stories:
Jai Yen Na: Case of Japanese Cash Heist Not Difficult, Police Say
Thief Holds Up Jewelry Merchants for 197 Million Yen: Police