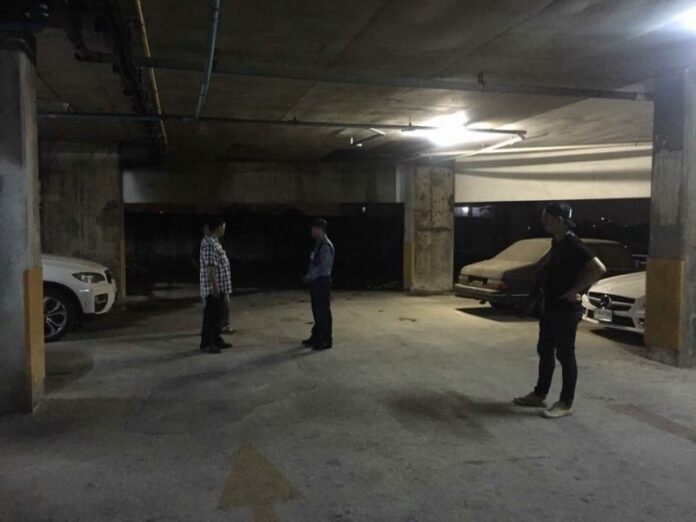 BANGKOK — Two businessmen were mugged of over 197 million yen during an armed robbery in the parking lot of a condominium in the Chatuchak district, police said Tuesday.
Police said a group of five to six men assaulted Kiatiphong Phungyim and Jiraphat Phitakkijawattana and stole 197.96 million yen in cash from them at about 11pm on Monday in the parking lot of Ratchada Pavilion condominium in the Chatuchak district.
Phahon Yothin police are currently investigating the robbery, said Police Lt. Gen. Chanthep Sesawet Tuesday afternoon.
Pattrit Taeratanachai, 34, a merchant who exports gold bars and jewelry to Japan, said that his business partners were robbed of his money.
Kiatiphong and Jiraphat met Narongchai Sawatdiphol who had flown into Suvarnabhumi Airport to deliver the money, where Pattrit had told the victims to transport the money flown in from Japan to Pattrit's condo in Ratchada Pavilion.
After Kiatiphong and Jirapat arrived at the condo's fifth-floor parking lot at 11pm, several men wearing knit black skullcaps surrounded the men carrying the suitcase, backpack and duty free bag, all filled with money.
Jiraphat said one of the men pulled a gun on them before beating up Kiatiphong and pushing Jiraphat to the ground. They then tied both men's wrists and feet and taped their mouths shut. The attackers covered both men's heads with sacks before dragging them behind a column.
The group of attackers then drove off in a Ford truck with the bags of money.
Kiatiphong undid his ties and freed Jirapat before going up to the condo room and calling Pattrit. Jirapat and Pattrit then went to the police while Kiatiphong went to get treatment at Paolo Hospital.
The 197.96 million yen is valued at approximately 60 million baht.