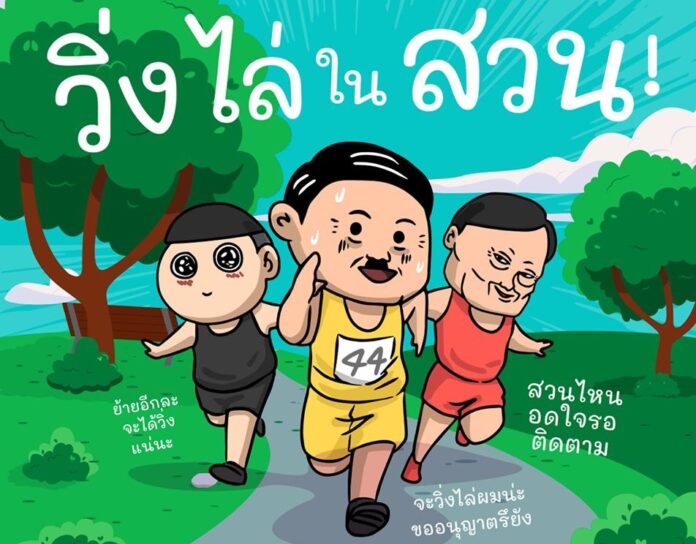 BANGKOK — Organizers of a sports event doubling as a rally against PM Prayuth Chan-ocha said Thursday they are moving to a park in northern Bangkok.
"Run Against Dictatorship" was scheduled to start at Thammasat University and include routes along the Ratchadamnoen Avenue, but one of the organizers said they were pressured by the police to change the venue.
"They imposed too many conditions on us. They aren't treating us as a sports event," Tanawat Wongchai said by phone. "They are treating us as a national security issue."
Tanawat said the run will be held on Jan. 12 inside Wachirabenchathat Park, aka Suan Rot Fai, in Chatuchak district instead.
The activist added that he and other organizers have paid space rental fees to the park, and they have secured a letter of permission from the Bangkok Metropolitan Administration.
The starting time was also moved to 5.30am, Tanawat said.
Correction: An earlier version of this story misstated that Thammasat University canceled the event. In fact, the organizer said the cancelation was prompted by pressure from the police. We regret the errors.