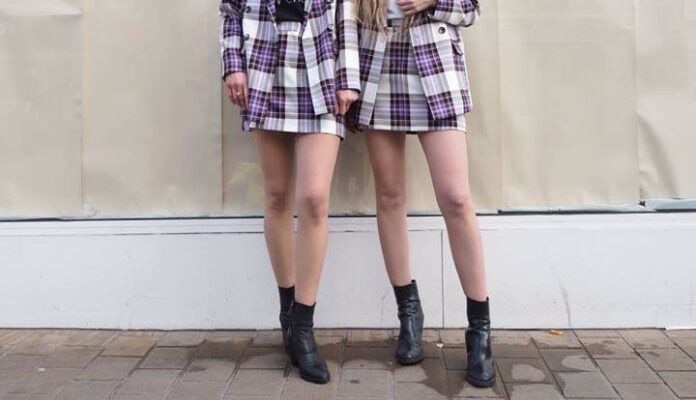 BANGKOK — Thai netizens Friday were ridiculing the a Thai legislator's son fined for filming up women's skirts in London.
After 27-year-old Pratyayoud Tupchareon was fined and given a curfew by a London court for surreptitiously recording upskirt videos at a clothing store there, he became an object of online derision back home for his behavior and alleged silver spoon upbringing.
"You sent your son to study overseas. He hasn't even graduated yet, but he's already making your family name famous. Totally worth it," user Wachi Somjai wrote on a Facebook discussion of the incident.
Pratyayoud was nabbed by store security at a Topshop flagship store where he was placing a bag with a below women who wore skirts without leggings or tights, according to British tabloid Daily Mail.
Pratyayoud's father is Youdtana Tupcharoen, a member of the junta-appointed legislature and a former governor of the state railway. His mother, Jutiporn Tupcharoen, is a judge in the Pathum Thani juvenile and family court.
"Are you following in the footsteps of your dad? In Thailand, whatever you guys do wrong, you'll still avoid jail, that's why there's never news about you," user Thanit Pisutpong wrote. "Someone who never did bad things can't suddenly start doing them. You must have done this many times before,"
The London judge was no less sparing.
"I don't know what you were thinking, you're 27 years old, you're not a child," district judge Elizabeth Roscoe told Pratyayoud, according to the Daily Mail. "You are extremely lucky that you have a very supportive family but this is your responsibility and it was outrageous behavior – unpleasant, disrespectful and potentially, deeply offensive."
Like the United States, England is a popular destination for the children of Thailand's elite to study, work or in some cases, run from the law.
Pratyayoud is enrolled at the Regent's University London, where annual tuition starts at GBP17,000 (750,000 baht). The criminal matter forced him to delay the start of his postgraduate coursework at Westminster University, the tabloid reported.
Under the terms of his conviction, Pratyayoud must wear a monitoring device and remain home 7pm to 6am for three months. He must also pay each of his three known victims restitution of GBP85 (about 3,749 baht), as well as a fine in the same amount for a total of GPB340 (15,000 baht).
Some Thais were impressed with the British legal proceedings.
"British laws really take care of their people," user Pran Sinsawad wrote. "It really acts on people without looking at their last name. Remember this, you indiscriminate pervert."
Pratyayoud, who confessed guilt to the charge of public indecency, is also barred from entering the entirety of the central borough of Westminster for four months. In court, he reportedly said he was influenced by YouTube upskirt videos.