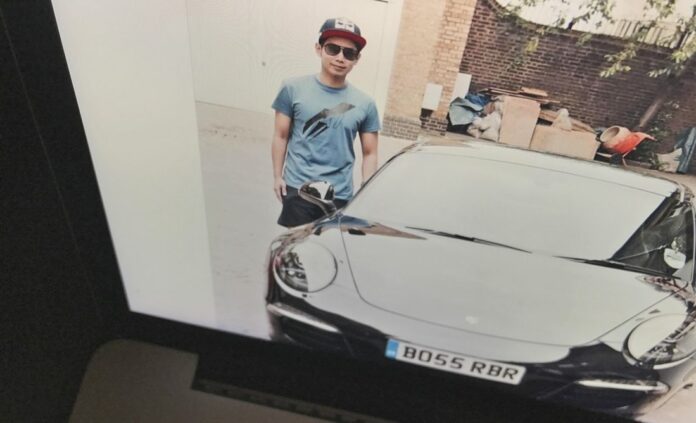 BANGKOK — Police said Tuesday their search for a fugitive billionaire wanted in Thailand for killing a police officer with his Ferrari has hit a dead end.
Six months after Vorayuth Yoovidhya, the 32-year-old scion to the Red Bull energy drink empire, was the subject of an Interpol alert, a police spokesman said that notice remains active but the investigation has all but concluded.
"We have reached the end of the road," Col. Krissana Pattanacharoen said. "Now it depends on the countries that find him to report to us. As of right now, no country has reported this to us."
Krissana said the Interpol "Red Notice" remains active though it is no longer publicly visible on the site. He said Interpol may have chosen not to display it.
"Whether the notice is displayed or not is up to Interpol," Col. Krissana Pattanacharoen said in an interview. "We applied for a Red Notice long ago."
According to Interpol, the notices are by default restricted to law enforcement agencies but made public if member countries agree to do so.
Read: Interpol Posts 'Boss Red Bull' Wanted Listing Publicly
Information about Vorayuth's Red Notice was first posted to Interpol's online directory in September.
Vorayuth is wanted on a count of fatal hit-and-run for the September 2012 incident which killed on-duty policeman Sgt. Maj. Wichian Klanprasert.
Vorayuth has remained a fugitive from justice, refusing for years to answer prosecutors' summons, citing illness and travel abroad. A warrant for his arrest was only issued under public pressure in April 2017 after reports of his jet-setting life emerged.
Is it me or the Interpol'a Red Notice for the red bull kid seems to be cancelled. Can't find his name or even under 'Thailand'. หมายแดงที่ @INTERPOL_HQ ออกเพื่อให้ติดตามตัวนายวรยุทธ อยู่วิทยา ทายาทกระทิงแดงไม่อยู่บนเว็บไซต์แล้ว หรือเราหาไม่เจอเอง หาไม่เจอทั้งนามสกุล ทั้งประเทศ pic.twitter.com/O1fl5ao7O2

— Ryn J. (@Ryn_writes) March 12, 2018
Although authorities pledged to bring the 32-year-old back to Thailand to stand trial, that commitment – like many before it – seemed to waver once the spotlight had moved on.
But spokesman Krissana said police have exhausted all efforts to find Vorayuth and bring him to justice. He also dismissed the possibility of setting up a police taskforce to hunt Vorayuth overseas.
"That's just stuff from movies," the spokesman said. "Every country has laws and sovereignty that we cannot violate."