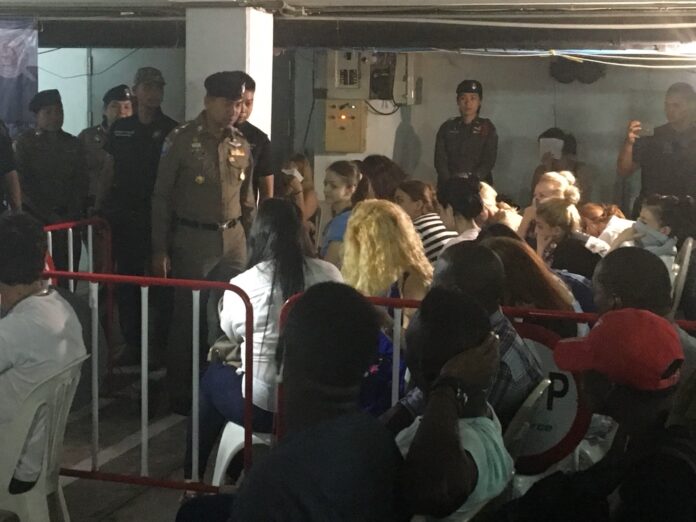 BANGKOK — Another round of nationwide raids Thursday night saw dozens of foreigners arrested while police vowed stepped up action against human trafficking.
In what has become almost a weekly ritual, the latest operation rounded up 44 foreign nationals from 83 locations including the Nana area of Bangkok, Maj. Gen. Surachet Hakpal of the tourist police force said Friday.
Eleven foreigners were arrested for overstaying their visas and 31 for entering the country illegally. Among them were three Uzbeks, 15 Indians, seven Burmese, five Laotians and four Nigerians.
Surachet said the bureau focuses on cracking down on foreign criminal networks whose crimes "affect Thailand's image and security," such as romance scams, credit card forgery, drugs and human trafficking.
He added that arrest warrants were issued for six Ugandans last month wanted on charges of human trafficking. One was arrested while the other five are believed to have fled to their home country and will be blacklisted and barred from entering Thailand.
Related stories:
Dozens of Foreigners Arrested in School Raids Nationwide