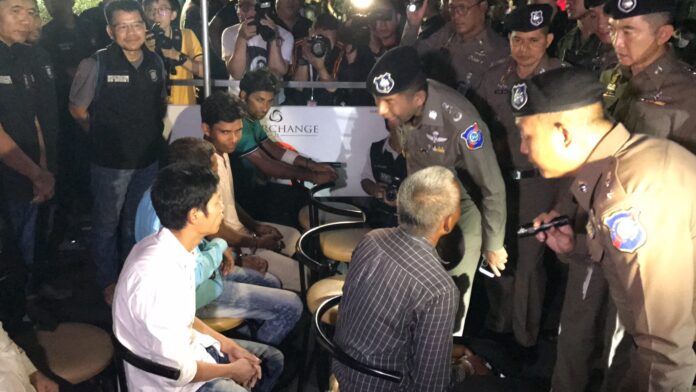 BANGKOK — Sixteen foreign nationals were arrested in metropolitan Bangkok as part of a nationwide sweep that led to 66 taken into custody nationwide, police said Thursday.
Part of an ongoing enforcement effort that has mostly targeted Africans and South Asians, the latest raids Wednesday night hit Khaosan Road, the Nana area of Sukhumvit Road, Bang Na district and Samut Prakan, according to Surachet Hakpan of the tourist police force. Those were among 126 such raids conducted across the country.
Fifty-one foreigners were held for entering the country illegally, while 11 others were charged for overstaying their visas. Several other arrests were made on related charges or for petty crimes.
Acknowledging that such operations have been targeting African nationals, the deputy tourist police chief said no black suspects were arrested in last night's operation.
"Those who've overstayed are mostly Indians and Pakistanis, while several Laos and Vietnamese were among those who committed theft and crossed the border illegally," Maj. Gen. Prasert Ngoenyuang said.
Maj. Gen. Surachet said the ongoing campaign has seen a commensurate drop in transnational crimes and prostitution, though he provided no details or statistics. He said police have performed more than 3,000 such raids and made 868 arrests in the past couple of months.
"They will be deported to their homelands and blacklisted so they cannot come back to commit crimes in Thailand again," he said in a news conference held early today in the red-light district of Soi Cowboy.