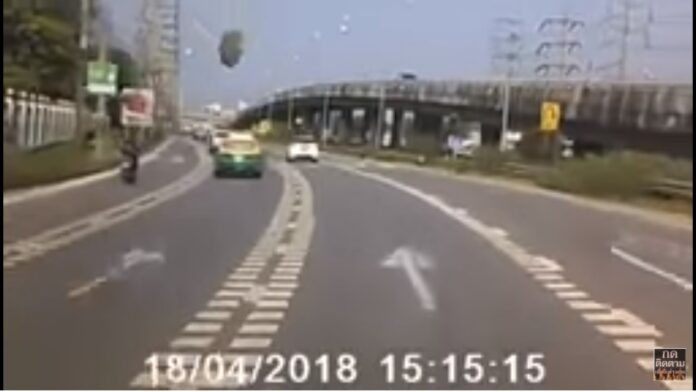 BANGKOK — A construction company owner apologized Thursday after a metallic object plummeted from the skies onto a road north of Bangkok.
Chamnan Meewai of V and P Global Ltd. told reporters there a silo containing concrete exploded when a team attempted to move it, sending the lid hurtling a great distance. The object narrowly missed a car traveling north of Bangkok in Pathum Thani, but no one was injured.
Video of the strike went viral on social media, where many lampooned it as Thai-style UFO.
Chamnan said the company would pay for damages to the vehicle.