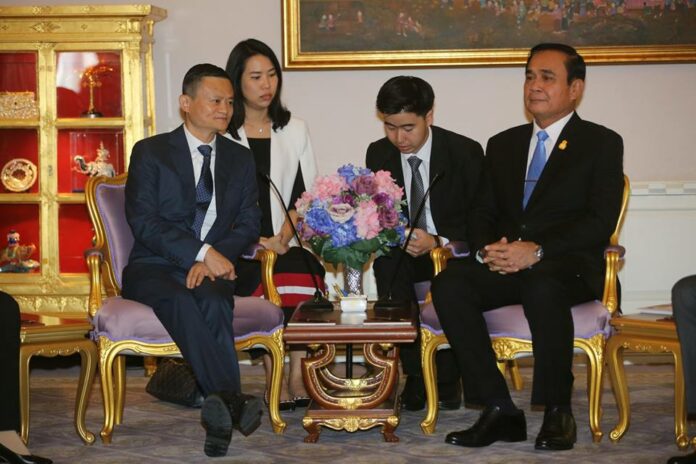 BANGKOK — The Chinese e-commerce giant Alibaba has agreed to step up investments in Thailand.
The founder of the online shopping giant, Jack Ma, met with Prime Minister Prayuth Chan-ocha on Thursday and signed an agreement to help set up a "smart digital hub" to facilitate trade between Thailand, China, Laos, Myanmar, Cambodia and Vietnam.
Reports said the hub, due to be completed next year, would also serve as a research and development center for Alibaba.
The government said Alibaba also plans to help train Thai entrepreneurs and small businesses in e-commerce and to set up an online tourism platform.