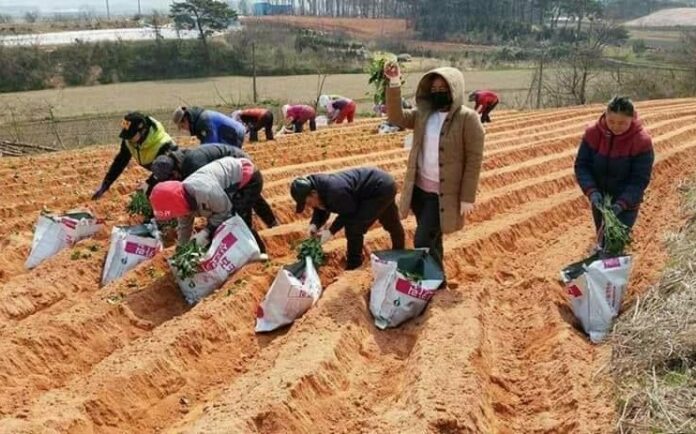 BANGKOK — Thai police promised to step up a crackdown on recruiting agents supplying illegal workers to South Korea, weeks after the Seoul government reportedly mulled an end to visa waivers for Thai travelers.
A woman was arrested Friday for allegedly operating an illegal international recruiting service on Facebook. The chief of metro police division 1 said the computer crime police force is now monitoring such illegal online recruiting, which has damaged the image of Thai tourists.
Read: Thailand's 'Little Ghosts' in Korea Scorned at Home
Maj. Gen. Senit Samransamruatkit said Sutthakorn Sutthithanaorn, 34, operates a page called "South Korea Jobs by Jadezy" which for four months has been posting about jobs in South Korea, including work in agriculture, restaurants, massage and other work that turned out to be prostitution.
The page could not be found Saturday afternoon on Facebook.
Senit said Sutthakorn turned herself in and denied all allegations. He said the investigation found that she received up to 25,000 baht in commission per worker.
South Korean new agency Chosun Ilbo reported late last month that the Korean Justice Ministry was considering an end to visa exemptions to counter the influx of illegal workers, a move it said was objected to by its Foreign Ministry.
The Thai government later said the visa waiver would remain in effect. It however acknowledged the problem, saying that the number of illegal Thai workers in South Korea has spiked in recent months.
Working in South Korea has long been popular among Thai people due to better pay. It has fueled the recruiting business, easily found online by searching for the term adopted for such migrant workers, who are known as phee noi, or little ghosts.
Senit said the computer crime police force has launched an investigation targeting those responsible for the surge of undocumented workers by "misleading people that working in South Korea is easy and well-paid, and that they can overstay the visa waiver period without having to worry about the law."
He added that more than 10 other similar pages are now under surveillance.