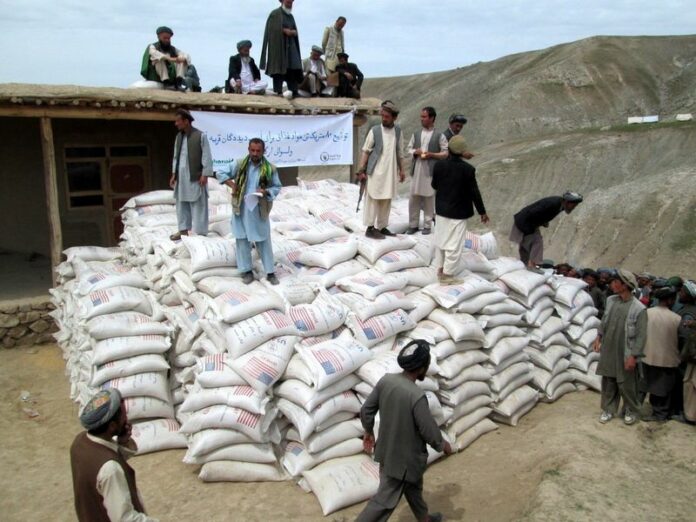 KABUL (DPA) — The search operation to find the bodies of villagers buried under a mudslide in north-eastern Afghanistan resumed after relatives rejected the government's decision to halt the operation.
The disaster buried the Ab-e-Barik village in Argu district after heavy rains on Friday, leaving about one-third of the 1,000 families missing and feared dead.
"We had to start the operation again as the villagers insisted on finding the bodies of their loved ones, see them one last time and bury them," Gul Ahmad Bedar, deputy governor for Badakhshan province said Tuesday.
Vice President Karim Khalili on Saturday said the search operation was halted, arguing that all the missing people had been buried by the mud. He announced the village to be a mass grave.
"But the villagers did not accept the suggestion, saying they want to bury their dear ones," Bedar told dpa.
"Therefore, we hired some 400 workers to pull the bodies out from about 50 metres of mud," he said, adding that the operation may take at least a week.
The number of the missing is estimated at 2,000 to 2,100.
More than 300 bodies have been so far recovered and identified, according to officials. About 700 families have been displaced and are living in the open around the ruined village.
The government, international aid organizations, businessmen and politicians have provided donations. Some foreign countries promised to send aid.
"We received the daily essentials from Tajikistan and the United Arab Emirates yesterday," said Naveed Ferotan, spokesman for the provincial governor spokesman. "Also, Pakistan and Turkey have said they would help the victims.
He said presidential candidate Ashraf Ghani donated 600,000 Afghanis (10,500 dollars) during his visit to the village on Monday.
Before that, Khalili and fellow Vice President Younus Qanooni brought 40 million Afghanis (about 700,000 dollars) of government support, he said.
An official for the Afghan National Disaster Management Authority in Badakhshan province rejected reports of shortages, saying there were "enough materials."
"We have received more than we expected. There are breads, cooked meals, potable water, milk, medicines, warm clothes, tents and temporary shelters. We transfer them every day to the victims," Mohammad Asef said.
He said people from neighboring, unaffected villages had also come to the area to try to claim some of the materials.
"Now we categorize the vulnerable and those who are not victims."
The deputy governor said that they plan to buy a 160-acre plot of land to build houses for survivors who have lost their homes.