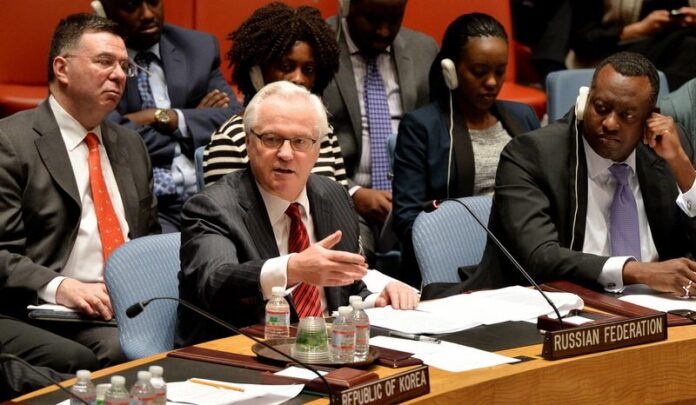 NEW YORK (DPA) — The five permanent members of the United Nations Security Council vowed Tuesday never to use – or threaten to use – atomic weapons against five Central Asian countries that have agreed to ban nuclear arsenals.
The United States, Britain, France, Russia, and China, all of whom are nuclear powers, signed the protocol to the Treaty on Nuclear-Weapons-Free Zone in Central Asia in a ceremony at UN headquarters in New York.
Five Central Asian countries, Kazakhstan, Kyrgyzstan, Tajikistan, Turkmenistan and Uzbekistan, signed a treaty creating a nuclear-weapon-free zone in 2009. The treaty commits the signatories to refrain from developing, acquiring or possessing nuclear weapons.
"Today, we take yet another – and significant – step to advance nuclear non-proliferation and disarmament by signing the protocol," Tom Countryman, US assistant secretary of state for international security and non-proliferation, said.
Chinese UN envoy Liu Jieyi said his country was "committed to strictly complying with the obligations of this protocol after signing and ratification," while his Russian counterpart Vitaly Churkin called the signing "the first such example in the world" and "a huge step towards finalizing the international legal status of the zone."
"By signing this protocol, France undertakes to neither use nor threaten to use nuclear weapons against the five countries of Central Asia," Jean-Hugues Simon-Michel, French envoy to the conference on disarmament, said.
He hoped that the five Asian nations "may now serve as an example encouraging other regions of the world to engage in equally constructive dialogue."