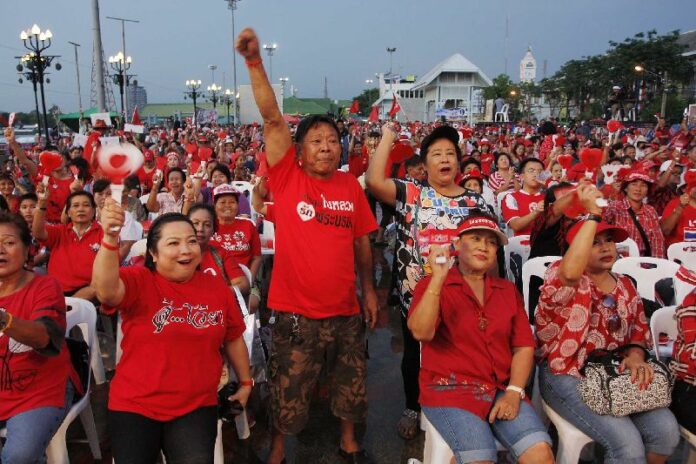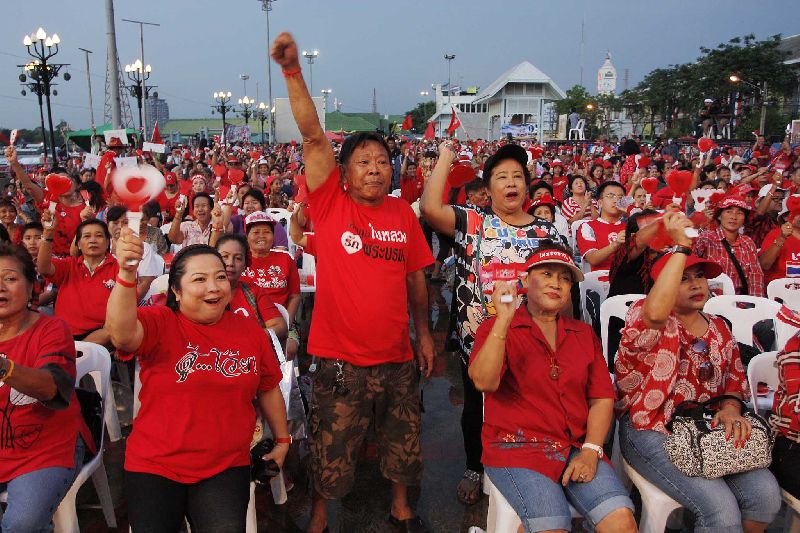 BANGKOK — The government will submit a letter to His Majesty the King, asking for his royal advice over the court verdict which could remove Prime Minister Yingluck Shinawatra and her Cabinet members, a top official said.
The announcement came just as the Constitutional Court was in the process of reading the ruling that will decide whether Ms. Yingluck is guilty of unlawfully removing a former head of the National Security Council (NSC) in 2011.
A guilty verdict will result in Ms. Yingluck losing her status as a caretaker Prime Minister, and there is a possibility that the court will decide to remove her entire Cabinet as well.
Tharit Pengdith, secretary-general of the Centre of Administration of Peace and Order (CAPO), explained that the government is deeply concerned about the potential breakout of violence between pro- and anti-government protesters that may follow such a verdict.
"The CAPO is very concerned by today's event, because we have come to a crucial point for Thailand," Mr. Tharit said in a press conference.
He also warned that if Ms. Yingluck is removed along with her entire Cabinet, Thailand will slide into a "political vacuum" as wished by the anti-government faction, which will greatly anger the pro-government supporters and possibly drive them to protest violently.
Mr. Tharit said that to lessen the chance of violent confrontation between the rival political groups, four top officials will seek an audience with His Majesty the King to submit a letter asking for his royal advice on how the government should proceed if the Constitutional Court decides to oust Ms. Yingluck and her entire Cabinet.
As the cabinet waits for His Majesty's response, it will continue to function as a caretaker government under Article 181 of the 2007 Constitution, even if the court orders the cabinet to vacate their seats, Mr. Tharit said.
"At least it will ease the situation and let all sides wait for His Majesty's advice, instead of immediately clashing with each other violently," Mr. Tharit said. "The CAPO will be a representative for the public to ask for His Majesty's advice, so that His Majesty can rescue the country from the ongoing crisis."
He added that the CAPO will convene a meeting to further discuss the letter at 16.00 today.
For comments, or corrections to this article please contact: [email protected]
You can also find Khaosod English on Twitter and Facebook
http://twitter.com/KhaosodEnglish
http://www.facebook.com/KhaosodEnglish