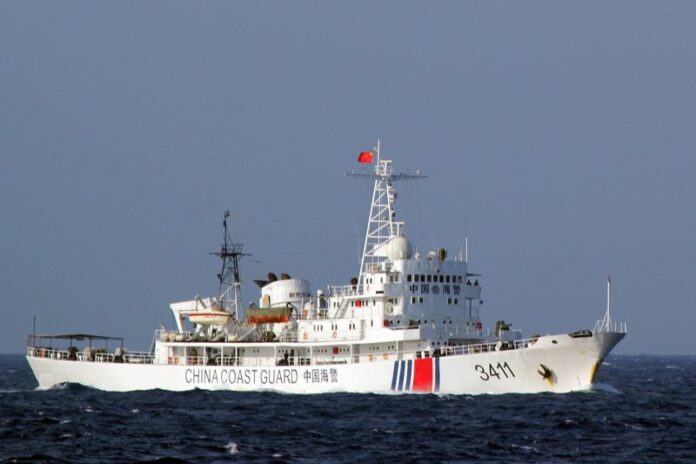 HANOI (DPA) — Two Vietnamese fishermen were beaten when the crew of a Chinese patrol vessel boarded their boat near the Paracel islands, officials said Monday, adding tension to a spat over competing territorial claims to the archipelago.
A Chinese patrol ship seized the fishing boat near Woody Island on May 16, Chairman of the Vietnam Fishery Association Nguyen Viet Thang told dpa. It returned to port in Quang Ngai province on Sunday.
"Chinese fishery surveillance forces boarded the boat, beat them, and sabotaged their assets," he said. "This is a very aggressive action that goes against international laws because no law allows China to beat fishermen."
In a report Monday, newspaper Tuoi Tre said the two men were still in hospital. Captain of the ship, 24-year-old Nguyen Tan Hai, suffered broken bones in his hand, and another man received head injuries.
"Two of us were beaten on board while the other 12 were using small canoes to fish about 5 kilometres away," Hai was quoted as saying.
The Chinese crew destroyed assets worth 33,000 dollars, and the ship's owner would ask for compensation from China, the newspaper said.
Five boats reported attacks by the Chinese patrol ship, newspaper Thanh Nien reported.
The Chinese crew threw rocks at another Vietnamese fishing boat, breaking the windows, the newspaper quoted the captain of the boat, Vo Ba Nha, as saying.
"We had to hide in the hold to avoid the attack and increased the speed of the boat," Nha said. "Fortunately, no one was injured during the assault."
There was no immediate reaction from the Chinese government.
China's recent deployment of an oil rig in waters between Vietnam and the Paracels has raised tensions between the two countries to a recent high. This was stoked further last week when anti-China protests at industrial parks in Vietnam turned violent, leaving two Chinese workers dead.
On Monday, two chartered ships arrived in Vung Ang port in central Vietnam to evacuate Chinese nationals from riot-hit areas, China's official news agency Xinhua reported.