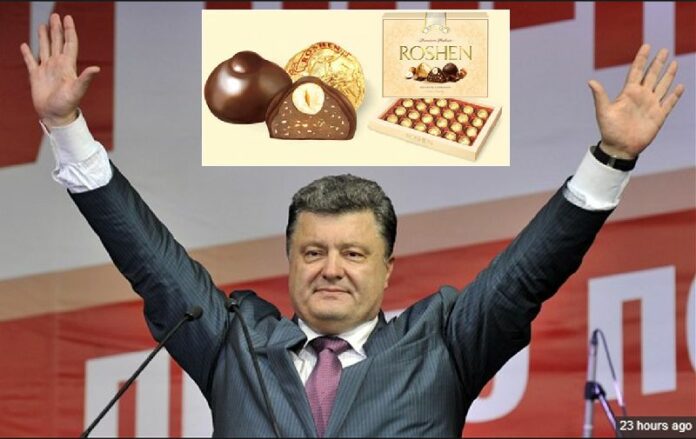 KIEV (DPA) — Billionaire businessman Petro Poroshenko has won Ukraine's presidential election and avoided a run-off, according to exit polls published on local television after Sunday's voting ended.
The polls show Poroshenko with between 55.7 and 57.3 per cent. Former prime minister Yulia Tymoshenko came a distant second with polls putting her at 12.4 and 12.9 per cent. She conceded defeat late Sunday.
The figures mean that Poroshenko has most likely won in the first round. A run-off is necessary only if none of the 21 candidates wins more than 50 per cent of the vote.
In a first reaction, Poroshenko said that he will make his first trip as president to crisis-hit eastern Ukraine, where bloody battles between pro-Russian separatists and government troops continued on Sunday.
But he also said that the fight against "terrorists" must be stepped up. "Today the implementation of Ukraine's European ambitions is immensely important and all branches of power need to take into account the strong will of Ukraine," he told jubilant supporters.
In his campaign, Poroshenko has advocated a Western-oriented foreign policy, while also promising to mend relations with Russia.
Observers predicted a high turnout for Sunday's snap election, with voters forming long lines at polling stations throughout the country, except in the troubled east, where pro-Russian separatists vowed to prevent the voting.
In the Donetsk region, 528 of 2,430 polling stations were open, the local government said. In neighbouring Luhansk region, only two of 12 polling districts were staging elections.
Many election workers did not show up after gunmen raided their offices, abducted and threatened staff members and seized documents.
International observers condemned the violence.
"Election officials are completely helpless in the face of armed thugs who are abducting and harassing them," Human Rights Watch said in a report released Sunday.
The precarious security situation also prompted the Organization for Security and Cooperation in Europe (OSCE) not to send election observers to the area.
About 5 million of the country's 35 million voters live in the two conflict regions. Another 1.7 million voters from Crimea didn't take part in the vote since the Black Sea peninsula was annexed by Russia earlier this year.
Western and Ukrainian leaders have expressed hope that the polls can help to stabilize the country and prevent all-out civil war.
However, fighting between rebels and government troops continued on Sunday. At least one person was killed and another injured in clashes north of Luhansk, the Ukrainian Interior Ministry reported.
There were also reports of casualties in the rebel stronghold of Sloviansk.
The Italian government confirmed on Sunday that an Italian reporter and his interpreter were killed in the region. Photojournalist Andrea Rocchelli and his Russian interpreter Andrei Mironov died when they were hit by mortar fire near Sloviansk on Saturday. It was the first journalist death in the ongoing Ukraine crisis.