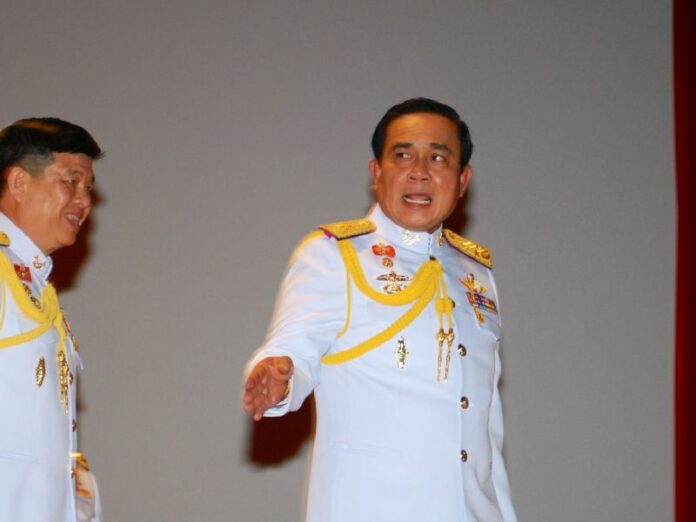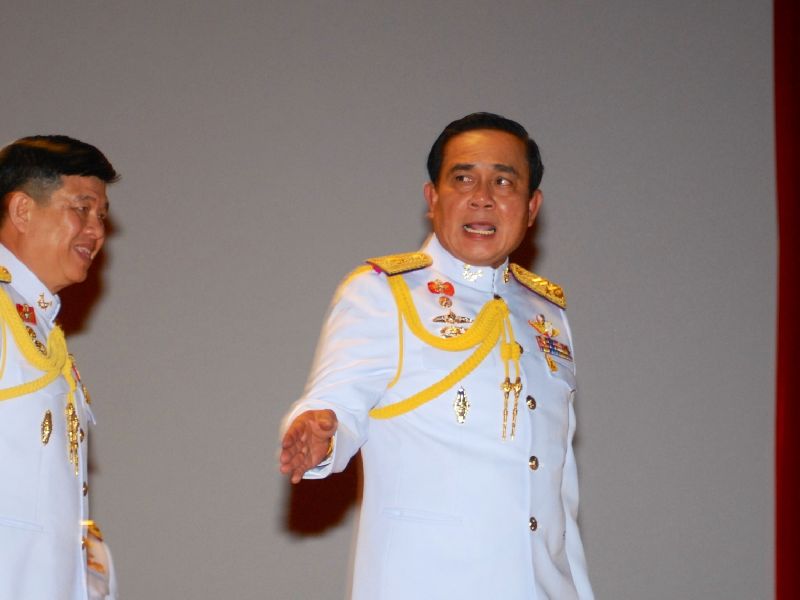 BANGKOK — According to Thai army chief General Prayuth Chan-ocha, the military has not established a time frame for when it will return power to a civilian administration.
Gen. Prayuth, who installed himself as the head of the National Council of Peace and Order (NCPO) after seizing power from the former government on 22 May, also refused to answer questions about whether he will assume the position of Prime Minister.
"Do you want to be Prime Minister? Do you?" Gen. Prayuth shot back at the reporter who asked the question.
Gen. Prayuth was speaking at press conference this morning after attending a ceremony that granted him official royal endorsement from His Majesty the King.
Speaking to the press, Gen. Prayuth stressed that the military now has "full authority" over all governmental functions, but said that many sectors of society are still participating in the governance.
After dissolving the Cabinet and both houses of Parliament, the NCPO now holds all legislative and executive powers.
Gen. Prayuth told reporters that the NCPO plans to establish an agency that will oversee nationwide "reforms," followed by the appointment of a new legislative assembly.
The army chief said that the military will swiftly solve many problems, including the overdue payments to farmers who participated in the government's rice-pledging scheme. However, he also asked the public not to make too many demands.
"Right now, they should be concerned about what they can do to make the country safe," Gen. Prayuth said.
In response to the anti-coup demonstrations that have been cropping up around Bangkok in defiance of the NCPO's ban on public gatherings, Gen. Prayuth said that that soldiers have been ordered to enforce the laws harshly. He added that all illegal actions will now be dealt with in martial court.
Gen. Prayuth also repeated orders that journalists and social media users refrain from publishing anything that could "escalate the dispute." He warned that if necessary, the military may summon people for posting provacative comments on social media.
The military has already summoned over 200 people to the Army Club, including journalists and political activists who have been critical of the NCPO's actions. Many of those summoned have been detained in undiscolsed locations.
Gen Prayuth also asked the Thai Journalists Association, who signed a letter asking the NCPO to lift its restrictions on media, to stop making demands from this day onward.
When a reporter asked about when elections and subsequent return to civilian administration might take place, Prayuth answered, "It depends on the situation," and walked off stage. The army commander has a history of taking a brusque attitude with the press.
For comments, or corrections to this article please contact:[email protected]
You can also find Khaosod English on Twitter and Facebook
http://twitter.com/KhaosodEnglish
http://www.facebook.com/KhaosodEnglish