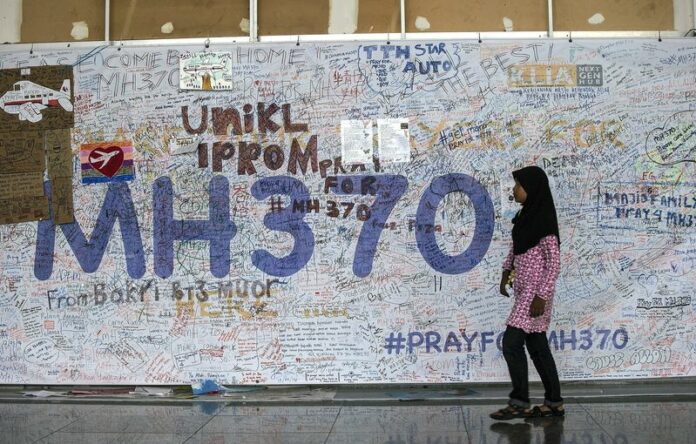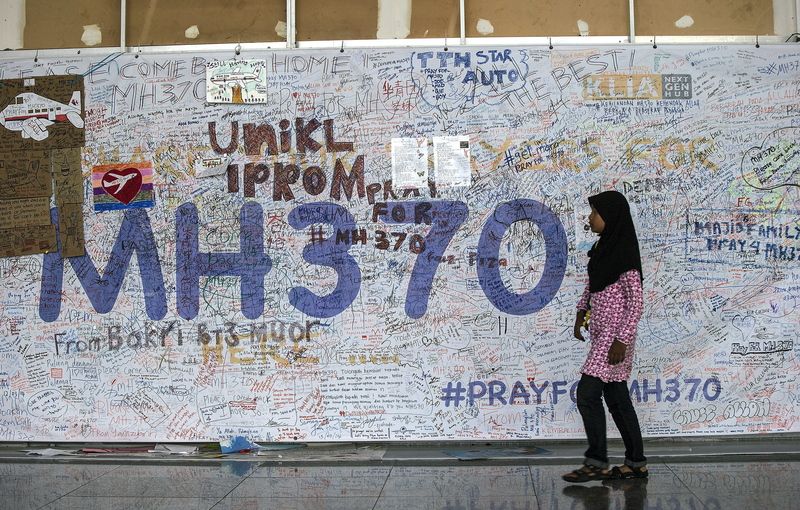 By John Grafilo (DPA)
KUALA LUMPUR (DPA) — It was not unusual for Jacquita Gonzales, 52, to miss her husband on family occasions, thanks to his well-travelled job as a senior flight attendant for Malaysia Airlines.
The sense of loss on their 29th wedding anniversary, on June 1 this year, was entirely different.
Patrick Gomes was working on March 8 on Malaysia Airlines flight MH370 to Beijing, when – along with the 238 other people on board – he became a victim of what has become one of world's most tragic aviation mysteries.
An hour into its flight from Kuala Lumpur, the plane disappeared from radar, and was never seen again.
"We are not losing hope. We hope one day he would come home," Gonzales said.
The mother-of-four keeps herself busy by helping out in her daughter's day-care centre. The work "takes my mind off the tragedy," she said.
"Sometimes I stare at my phone, wishing it would beep and I would receive a text message from him," Gonzales said.
But without any definitive evidence of where the plane ended its journey, it is becoming harder for relatives like Gonzales to remain hopeful.
After MH370 went missing, hundreds of ships and aircraft took part in an international search for the plane in the southern Indian Ocean.
Specialized sonar equipment listened for signals from the Boeing 777's flight recorders; high-tech submersibles have since mapped tens of thousands of square kilometres of the sea floor.
Yet another new search area is expected to be announced for the next phase of the undersea operation, due to start in August.
The new search phase "will start on August and will last for at least a year," said Malaysia's Civil Aviation Department, one of the bodies that has faced almost constant criticism since the crisis began.
Lai Chien Mei, 30, a cousin of passenger Chang Mei Ling said it was very difficult for relatives to move forward until they know what happened.
Working on her computer late at night, she finds herself staring at Skype waiting for Mei Ling to call from her home in the United States, Lai said.
"We would chat until the wee hours of the morning, especially on weekends," she said. "We grew up in the same village in Sungai Petani town in Kedah. We went to the same school."
Lai said sometimes she would start sobbing, overwhelmed by the fear that her cousin and best friend was gone.
Relatives' frustration has been heightened by the many false leads and improbable sightings.
Initial suspicions that the pilot and co-pilot could have been involved in the jet's disappearance were discounted by police.
Anger at the authorities' fruitless search efforts, especially from relatives of Chinese passengers – a majority on the flight – led some to took matters into their own hands.
They launched a fundraising campaign, aimed at collecting 5 million dollars to reward anybody who can come up with information that could help find MH370.
After sustained pressure from a relatives' group, the authorities released the raw satellite data that contained the last electronic traces of MH370.
For Intan Maizura Othman, wife of MH370 steward Hazrin Hasnan, explaining to her 4-year-old daughter that her father might not be coming home was the most painful thing.
Intan, 34, is also a flight attendant with Malaysia Airlines. In May, she gave birth to a baby boy.
When asked if she was ready to accept that her husband would not be returning home to see his two children, Intan said: "I accept whatever the outcome may be – dead or alive. If he is dead, show us the proof, right now."
Not all families are as equivocal about the chance of seeing their loved ones alive.
In May, one set of relatives in Australia held what is believed to the first "funeral" for victims of MH370.
"Our family is trying to come to terms with this terrible tragedy," said Jayden Burrows, son of passengers Rod and Mary Burrows. "We dearly love and will miss our mum and dad."
Omar Selamat, 60, father of one of the passengers of MH370, Khairul Amri Selamat, said he was contemplating legal action against Malaysia Airlines for not providing more assistance to the relatives.
"MAS should be taking care of our welfare but MAS does not care," he said.
The company closed down its call centres last month.
Omar's concern over the future of his son's family, especially his one-year-old son, must take precedence over his sadness at the fate of those people aboard the missing plane, he said.
"There are bills and a mortgage to be paid," he said.
As of this week, the Malaysian government said seven relatives – six Malaysians and one Chinese – had received 50,000 dollars each in compensation from Malaysia Airlines insurance.