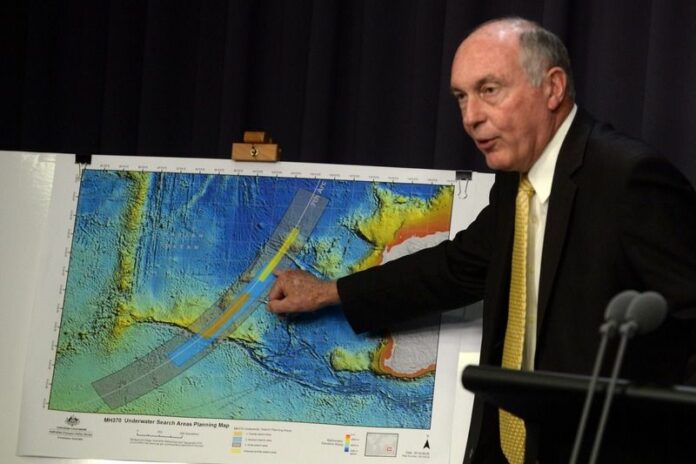 By Frank Walker
SYDNEY (DPA) — Missing Malaysia Airlines flight MH370 may have crashed further south in the Indian Ocean than the latest search area, and was "highly likely" to have been on autopilot when it went down, Australian authorities said Thursday.
Following further analysis of flight data, the search would focus on a different point of an arc where the aircraft last communicated with satellites, said Australia's Deputy Prime Minister Warren Truss
"We are now shifting our attention to an area further south along the arc based on these calculations," he told reporters.
It was "highly, highly likely" that the aircraft was on autopilot when it crashed, Truss was quoted as saying by Australian media, explaining that otherwise "it could not have followed the orderly path that has been identified through the satellite sightings."
"We are confident that the aircraft was operating on autopilot until it ran out of fuel," Australian Transport Safety Bureau boss Martin Dolan was reported as saying.
"The basic assumption would be that if the autopilot is operational it's because it's been switched on," he said.
The Boeing 777 with 239 passengers and crew disappeared on March 8 shortly after leaving Kuala Lumpur bound for Beijing.
Mapping of the 6-kilometre-deep ocean floor will take another three months and a search of the sea floor is expected to begin in August and take up to 12 months.
Much of the area is covered by a flat plateau but if the plane sank into one of the deep trenches it could be very difficult to find.