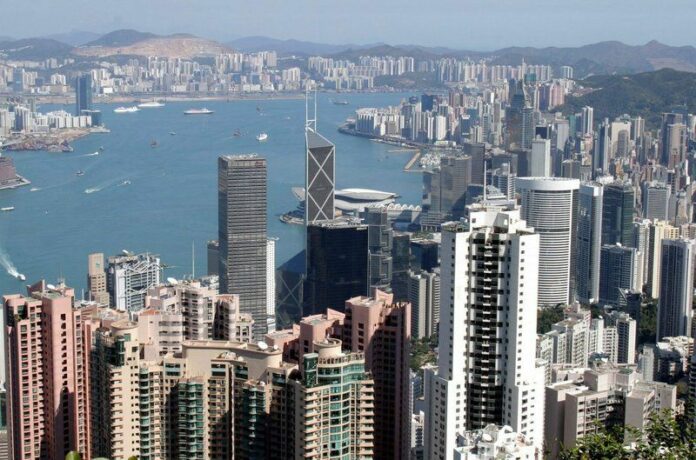 By Joanna Chiu
HONG KONG (DPA) — Thousands joined a pro-democracy rally in Hong Kong under sweltering heat on Tuesday.
Protesters shouted "Our government, our choice," as the annual protest headed through the centre of the city towards the main financial district.
The march marks the anniversary of Hong Kong's handover from China to Britain in 1997.
"We have no faith in the local government but we have faith that the people will stand up," said a spokesman for organizing group Civil Human Rights Front, shortly before the march began.
Organizers said this year's turnout was larger than usual due to concerns about voting rights and anger over a policy report that emphasized the Chinese government's authority over Hong Kong.
Beijing has promised to allow the selection of Hong Kong's next leader, in 2017, through universal suffrage, but has ruled out public nominations for candidates.
The State Council's June 10 report on Hong Kong's political future contained a section stating judges "have a basic political requirement" to be patriotic, sparking fears that the independence of Hong Kong's judiciary could be eroded.
People were marching "to voice their anguish and to demand universal suffrage as soon as possible," local legislator Albert Chan, of the People Power party, told dpa.
Bystander Thomas Leung, 52, said however he was "tired of endless protests" and thinks Hong Kong people should have "faith that Beijing won't do anything to harm the city's financial health and stability".
Before the march began, participants thronged into Victoria Park, named after British Queen Victoria, with some waving Hong Kong's former colonial flag as a gesture of defiance against Beijing.
Earlier Tuesday, Hong Kong chief executive Leung Chun-ying urged citizens to "avoid doing anything that affects Hong Kong's stability and damages Hong Kong's prosperity."
Some 4000 police officers were on duty for the march.
The protest came two days after the close of an unofficial city-wide poll on political reforms organized by the protest group Occupy Central.
A large majority, 88 per cent of voters, said local lawmakers should veto any election reform bill that does not satisfy international democratic standards.