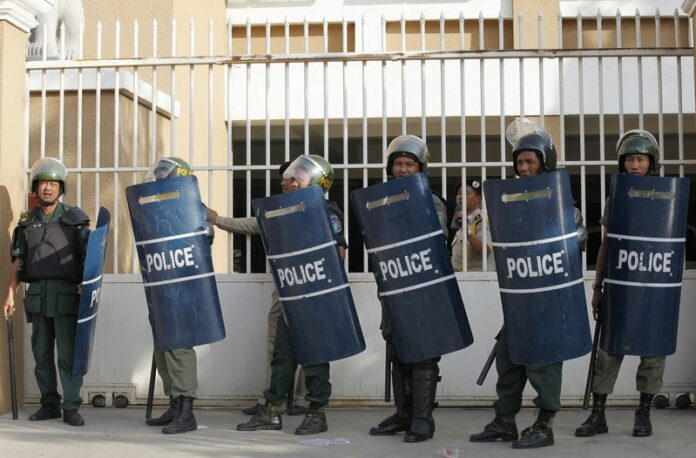 PHNOM PENH (DPA) — Five members of the Cambodian opposition were sent to court for questioning early Wednesday, after being arrested when a demonstration they had organized turned violent.
Protesters beat and kicked security guards who had tried to break up the demonstration on Tuesday by the Cambodian National Rescue Party (CNRP).
Thirty-eight guards were injured and three remain in intensive care.
"The CNRP MPs-elect caused the violence," Keo Remy, secretary of state at the Council of Ministers, said at a press conference, declining to say whether the five would be charged.
"If we look at the nature of [Tuesday's] violence, it is very brutal and inhumane," Remy said, adding that protesters had blocked an ambulance from coming to attend to the wounded guards.
Since disputed elections a year ago the CNRP has held dozens demonstrations, some resulting in violence and injuries, mostly to protesters. Seven have been killed by police fire.
Son Chhay, CNRP chief whip, said Wednesday's violence was not condoned by the party.