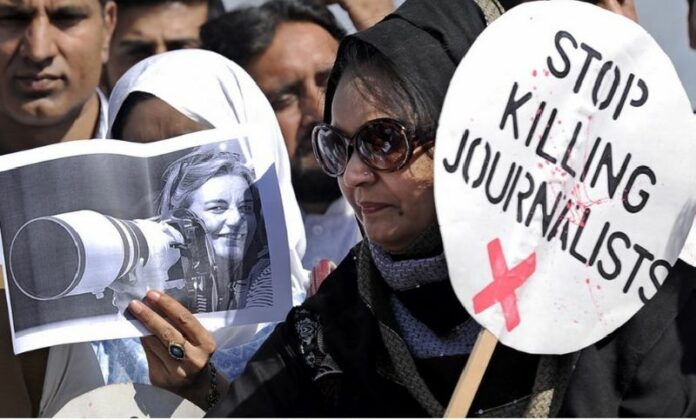 KABUL (DPA) — An Afghan court has sentenced to death a police officer for murdering German photographer Anja Niedringhaus, an official said Thursday.
The Kabul court found police officer Naqibullah guilty of murder and misuse of his position, for opening fire on international journalists in the eastern province of Khost in April, said Abdul Wahed Pathan, the deputy governor for the eastern province of Khost.
The two journalists working for the Associated Press were covering the first round of the country's presidential election.
Naqibullah may appeal Tuesday's verdict within 15 days to a second court and then to the Supreme Court, Pathan said.
"His lawyer claimed that Naqibullah is mentally ill, but the judges dismissed the claims," he said.
"His crime is evident and there is no reason he would be freed," Pathan said.
German photographer Anja Niedringhaus and Canadian reporter Kathy Gannon were travelling in their own vehicle in a convoy of election workers delivering ballots in Khost province on April 4, a day before the first round of the presidential election.
They were officially being protected by the Afghan security forces, but Naqibullah walked up to their vehicle and opened fire.
Niedringhaus was killed instantly and Gannon was injured.