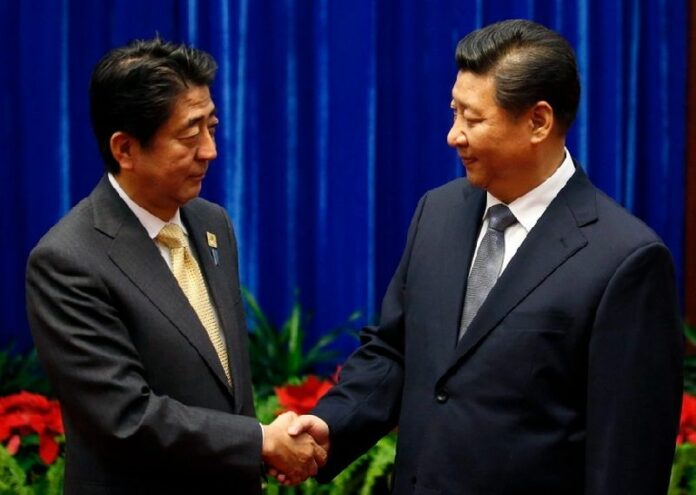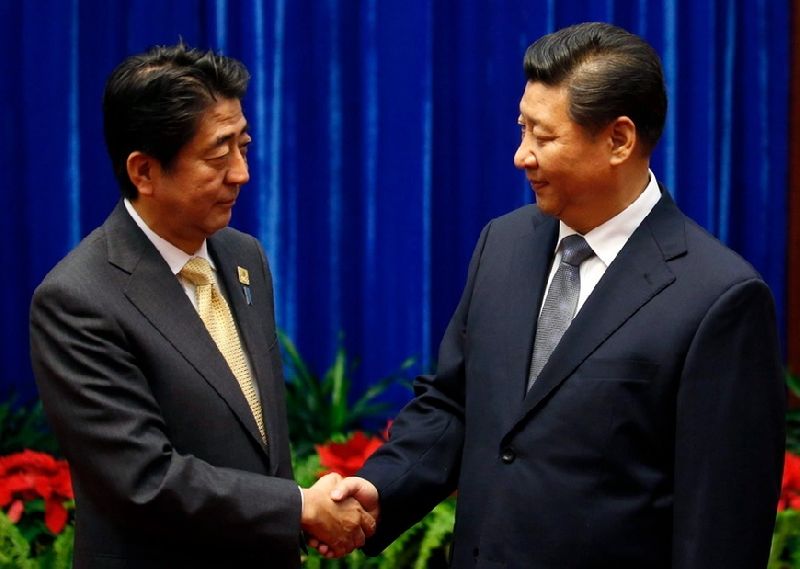 By Joanna Chiu
BEIJING (DPA) – Japanese Prime Minister Shinzo Abe held a long-sought meeting with Chinese President Xi Jinping Monday, according to news reports, amid longstanding tensions.
They met in Beijing for the first time since Xi took office ahead of the Asia-Pacific Economic Cooperation (APEC) summit, and reportedly spoke for about 25 minutes.
Xi urged Japan to "do more things that help enhance the mutual trust between Japan and its neighboring countries," China's official Xinhua news agency reported.
"Severe difficulties have emerged in Sino-Japanese relations in recent two years and the rights and wrongs behind them are crystal clear," Xi reportedly said.
Abe told Xi that "China's peaceful development is a significant opportunity for Japan and the world," according to Xinhua.
"I believe Japan and China made the first step in improving relations by going back to the original point of a strategic relationship of mutual benefit," Abe told reporters after the meeting.
Relations have been tense for two years over a territorial dispute in the East China Sea, while Xi has ignored repeated requests to meet.
The Chinese Foreign Ministry said Friday the two sides acknowledge they have different views on territorial disputes and will "gradually resume political, diplomatic and security talks," surprising many observers.
The last formal meeting between a Japanese prime minister and a Chinese president was in December 2011.
Both countries claim a group of uninhabited islands in the East China Sea, known to the Japanese as the Senkaku and to the Chinese as the Diaoyu. The islands are also claimed by Taiwan.
World leaders including Russian President Vladimir Putin and US President Barack Obama addressed a forum of business leaders of APEC earlier Monday.
A welcome dinner for the APEC leaders will be held on Monday evening, and a group photo will be taken at Beijing's "Water Cube" National Aquatics Center.