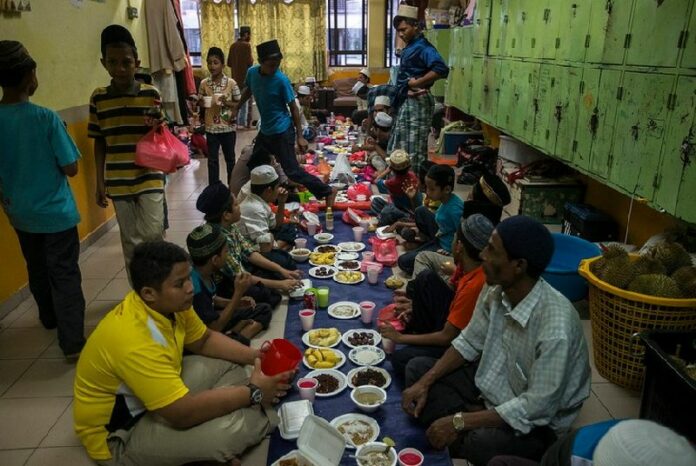 KUALA LUMPUR (DPA) — Police in Malaysia detained five Myanmar nationals suspected of being members of a trafficking syndicate, state-run Bernama news agency reported Tuesday.
In a raid on Monday, police found 55 Myanmar nationals in a weak condition in a house in George Town, some 300 kilometres north of Kuala Lumpur, the agency quoted deputy district police chief Salawati Saad as saying.
The syndicate allegedly brought the 55 into the country for a fee and promised them employment.

Muslim Rohingya refugees from Myanmar in Kuala Lumpur, Malaysia 08 July 2014 [DPA].
Home Affairs Minister Ahmad Zahid Hamidi said there are 250,000 Myanmar workers in Malaysia but only about 113,000 of them have valid documents.
Ahmad Zahid said people from Myanmar, including Rohingyas from the strife-torn Myanmar state of Rakhine, are the third highest number of illegal immigrants in Malaysia next to those from Indonesia and Bangladesh.