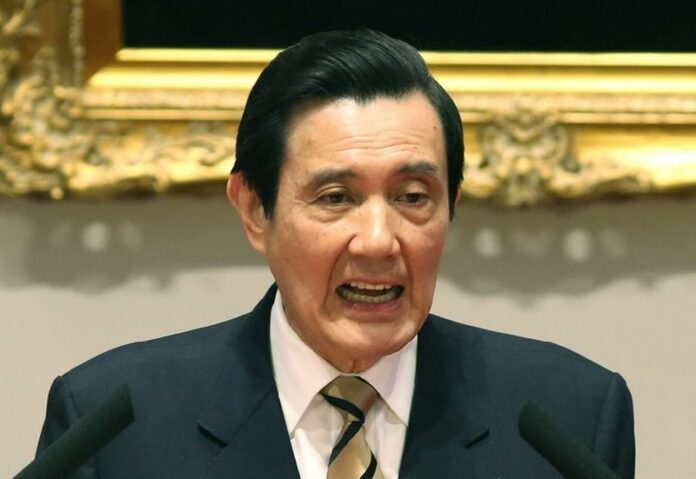 TAIPEI (DPA) – Taiwanese President Ma Ying-jeou has told his ruling party that he will resign as chairman to shoulder blame for the its failure in local elections, state media said Tuesday.
The Central News Agency said Ma will formally report his decision to the central committee of the Chinese Nationalist Party (KMT) on Wednesday.
Former president Lee Teng-hui said the weekend's election results showed the ruling party has lost touch with the people.
"Ma should step down from not only the chairmanship of the KMT but also the presidency," Lee said.
Some political analysts said Ma would be a lame duck for the rest of his term that ends in early 2016. The Taipei-based Taiwan Thinktank released a survey Tuesday showing that only 9.7 per cent of those polled were satisfied with Ma's performance, compared to 74.2 per cent who said they were not.
Lai I-chung, a senior official of the think tank, said Ma's decision to step down as party chairman would not go very far toward winning back the faith of the voters.
You Ying-lung, a political science professor at Soochow University in Taipei said it would be difficult for the party to remain in power in the following decade.
The KMT lost control of nine cities and counties, including the capital Taipei and the island's third-largest city, Taichung, in Saturday's contests.
The election debacle quickly led to a cabinet reshuffle and a caretaker government. Premier Jiang Yi-huah and 80 other politically appointed cabinet-level ministers, vice ministers and senior officials resigned Monday.