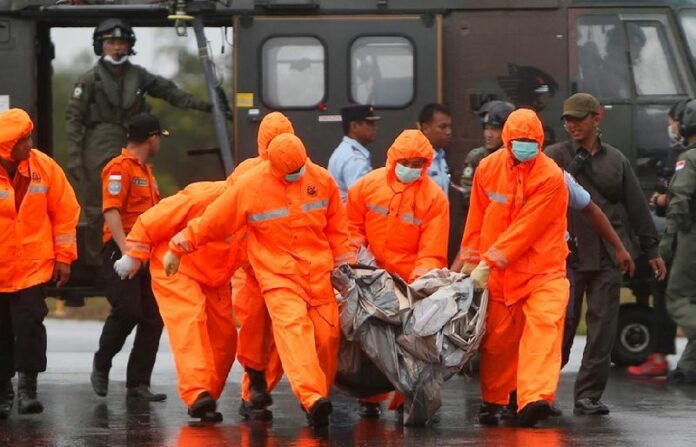 By Peer Meinert
JAKARTA (DPA) — Divers were making another attempt Tuesday to reach objects believed to be the wreckage of an AirAsia plane that crashed off Borneo with 162 people on board, Indonesia's rescue chief said.
"Today the weather is friendly," Bambang Sulistyo said. "Our focus is to retrieve as many bodies as possible and we believe some of the victims are still trapped in the main body of the aircraft."
Rescue officials said Saturday that ships equipped with sonar technology had detected four large objects they hoped were parts of the AirAsia Airbus A320-200's fuselage.
Previous attempts by Indonesian Navy divers failed because of zero visibility on the sea floor and bad weather.
The confirmed death toll from the crash is at 37, rescue officials said, after the aircraft went down during a flight from Surabaya, Indonesia's second-largest city, to Singapore on December 28.
Officials said as days passed it was becoming hard to identify the victims' bodies as they have reached an advanced state of decomposition.
Searchers were also racing against time to find the cockpit voice and flight data recorders, which could shed light on what went wrong with the flight.
The aircraft did not send a distress signal before it disappeared from radar screens.